Marketing services
for small businesses
One of the main challenges small businesses are facing today is lack of resources. Most small companies cannot afford what their larger competitors can. Better talent, expensive coaches, market insights are unattainable for small companies. That puts them at a disadvantage.

We have developed a framework that allows us to provide no-nonsense, strategic marketing services. We consult, conduct workshops and produce only the most vital deliverables to level the field for small companies making them more competitive in the marketplace and attractive to prospects.
Digital marketing firm for small,
service-oriented companies
We'd been in your shoes. We know how challenging it is to start a company. How hard it is to keep it afloat. We won't be pitching you ideas just because you might have some coin to spend.

In fact, we'll try to talk you out of spending at all. Seriously. We had found that the best investment is always the one that is inevitable. Not all marketing activities work for every company. Small businesses shouldn't spend resources on marketing tactics that won't work for them.

When you would say you want a new website or a logo, we'd say: "It's a bad idea". Because — X, Y, Z. And when we manage to disprove our own reasoning then we are certain that the time has come to work on this new website, logo and probably the whole brand identity as well.

We start with brand strategy first to be certain that we are on the same page about underlying challenges, business objectives, timeframe, budget and expectations.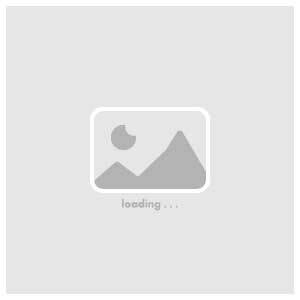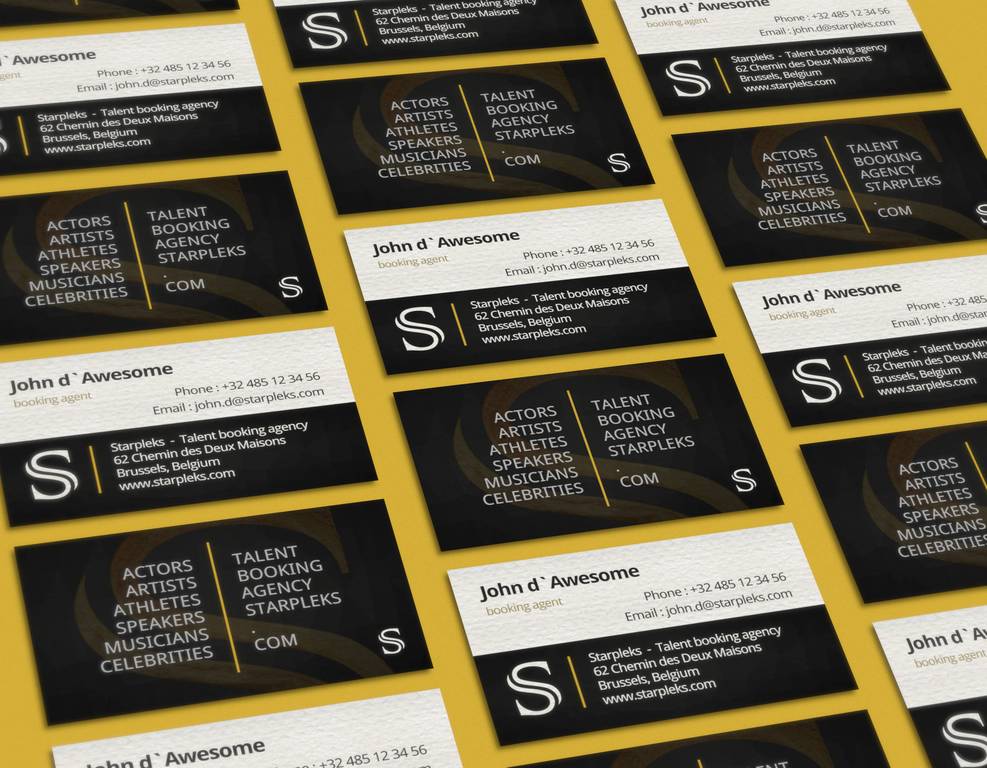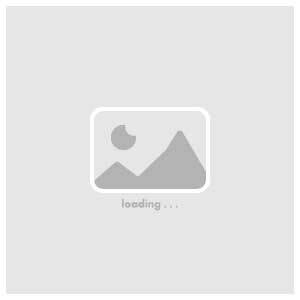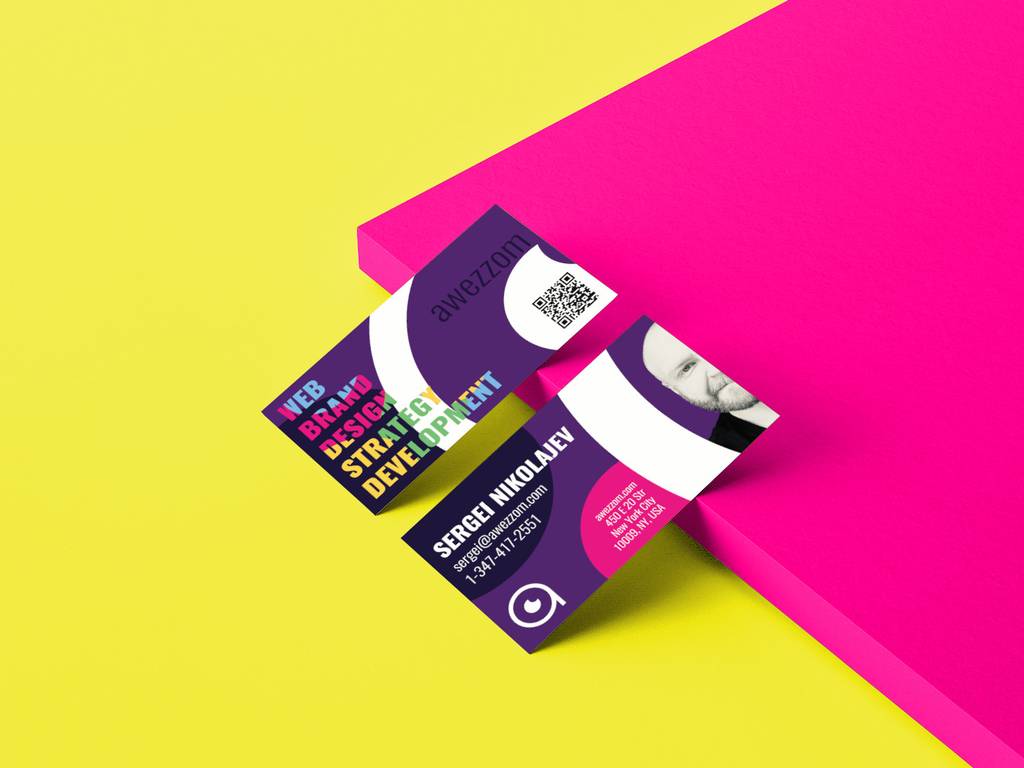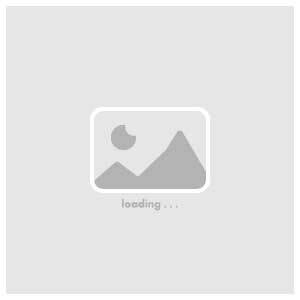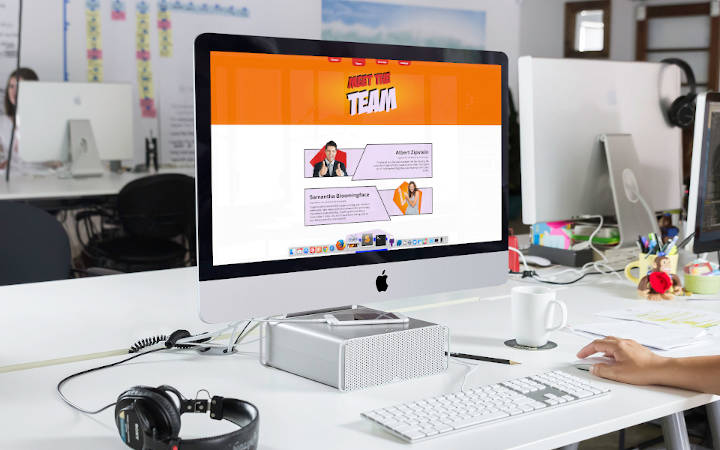 Brand strategy workshops for SMBs
Our awezzom Brand strategy workshop (aBS workshop) consists of several individual modules. The composition of each workshop is subject to the findings of the Discovery conversation and Diagnostics. The modules of the workshops are tailored to specific project.

While having similar challenges and problems, generally, small businesses even within the same industry are different. Some firms need to solve one problem — lead generation. Some companies struggle to attract the right talent. Some business leaders acknowledge inconsistencies and gaps in their marketing communications. Some enterprises have all of the above concerns and more.

Each module is a full of exercises, questions, discussions and homework. During the workshop sessions participants engage in meaningful conversations, answer deep questions, and perform tasks individually and in groups. Some modules have homework as well.

Brand strategy workshop is a serious commitment for entrepreneurs and company leaders who take their businesses seriously. The shortest workshop lasts four hours. The typical workshop lasts two eight-hour days. Some of our strategy workshops span across several weeks.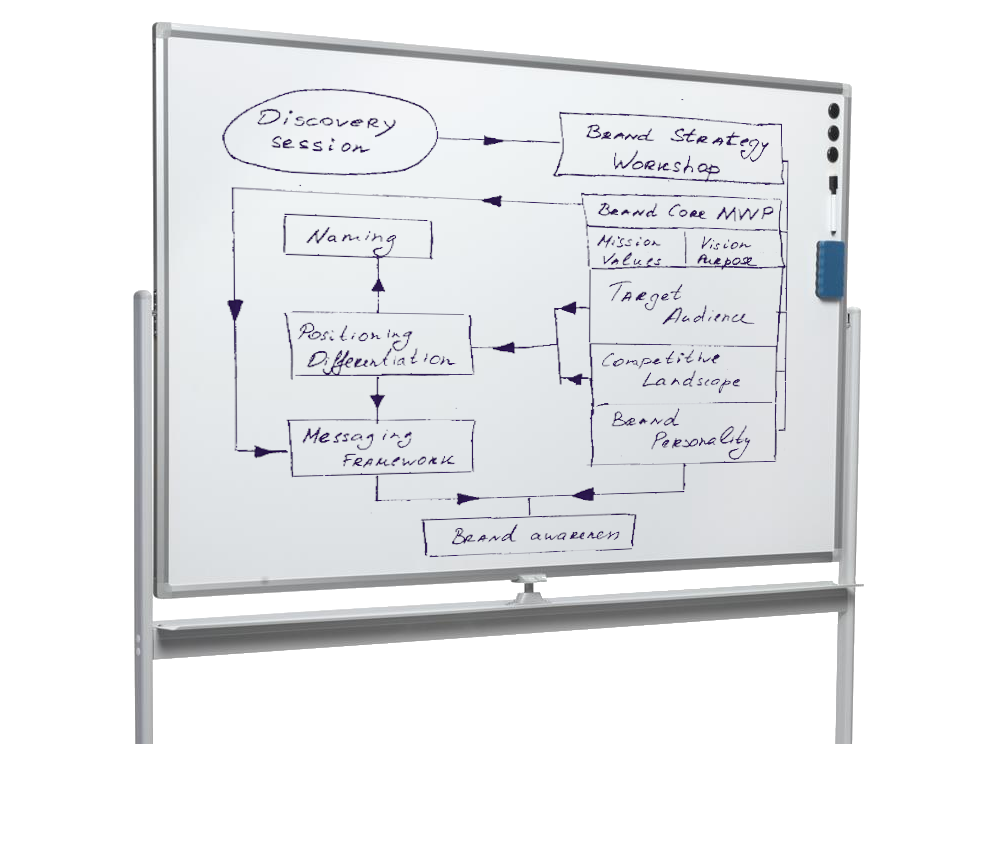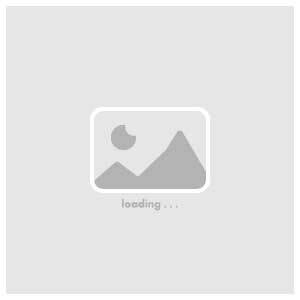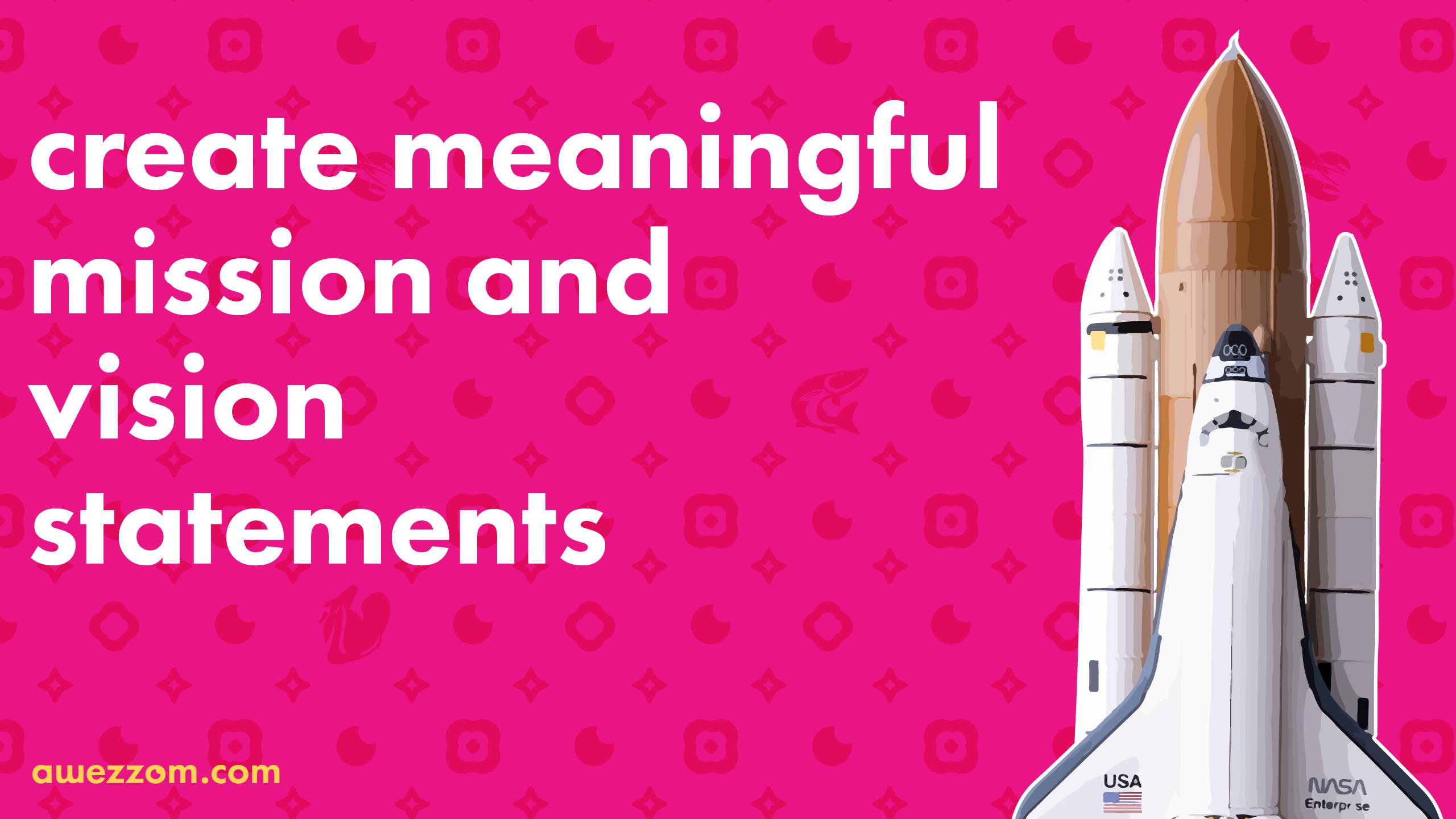 Core MVVP workshop
This is a foundational workshop that covers subjects such as: company mission and vision, purpose and values. A quick look at the current or often times non-existent mission statement reveals the necessity of running this workshop.

Companies without a clear vision find themselves lost. People coming to work without a sense of purpose feel demotivated. Without a well-defined mission the opportunities are too overwhelming to discern.

We have to aim at something to attain it. The goal of the Core MVVP workshop is to help key stakeholders define what the success looks like, what are the reasons behind voluntary slaving at work and what is it that you are in business of.

Click this button to find out more about the Core MVVP workshop.
Brand naming workshop for small businesses
The company naming is a rather tedious process. More so if you aren't equipped with a framework. Luckily we have developed one to make the process smooth if not fun.

At first the choices seem to be infinite and this is somewhat problematic. Another problem is the adoption — people don't like imposed names. The third problem is common naming mistakes. And yet another issue is team members' reluctance to being creative.

Our framework solves all of these problems simultaneously. By the end of this naming module you will have a handful of good company names generated by none other than your own team.

Find out more about what we can do for your small business naming.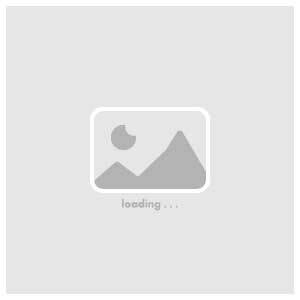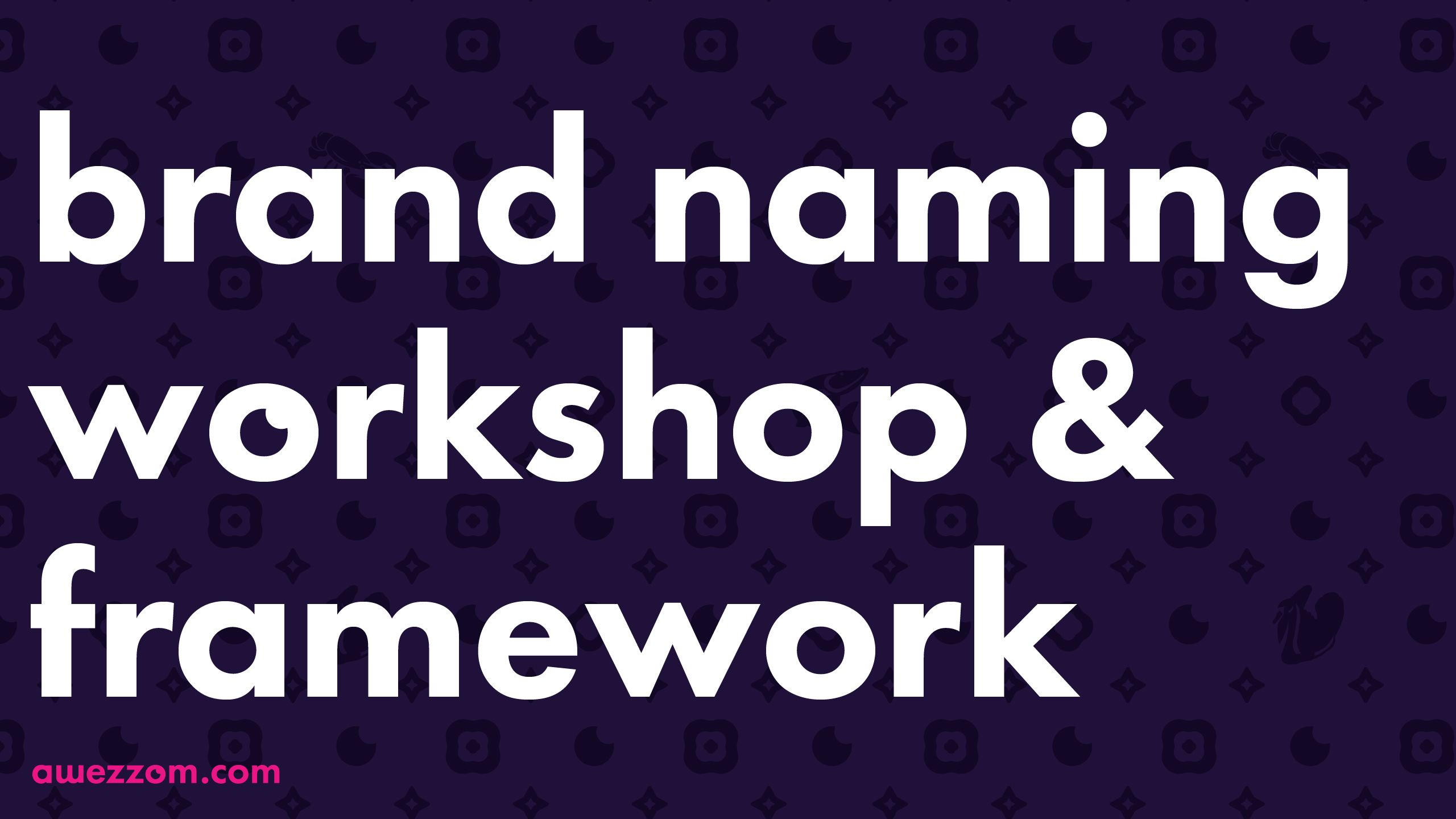 Small business Positioning strategy
How do you position your company, your brand or your services in the minds of your clients? Where would your prospects place your offers on a two-by-two price-quality matrix? We run the positioning workshop to answer many fundamental marketing questions.

Choosing the right category for your small business is as important as defining your place in the marketplace. This workshop's goal is to help choose the right category for your company. As a result you will be able to clearly identify your target market and confidently make a valid claim of — "We are X for Y".
Small business Differentiation strategy
How do you differentiate a small business? Differentiation goes hand in hand with positioning. It is by being different your clients and prospects can place your services in a box with a distinct label.

Knowing how you're different isn't enough — the challenge is to communicate it to your target audience in a compelling way.

Small companies tend to make the mistake of trying to emulate largest competitors. Yet the power of differentiation lies with flanking maneuvers. This workshop will help you identify how your company is uniquely different from the rest of the bland competition.
awezzom is a Marketing + Brand Strategy Design firm that provides marketing services to help small companies differentiate from competition while being able to charge more for their services.
Target audience analysis
This module will help us define your target audience. We will examine your clients and group them based on commonalities. We will rank them from worst to best. We will identify patterns among them and try to determine uniting factors. As a result we will help you create buyer personas of the most prominent clients, prospects and leads.

Your small business has limited resources. Our objective is to focus our marketing efforts on the most lucrative client groups. But fist we would need to uncover who these people are, where we can find them and what message would they be most open to.
Competitive landscape analysis
This module consists of several exercises and questions about your competition. We will place your competition on several 2x2 matrix maps to visualize their strengths and weaknesses. We will compare your company and each prominent rival individually.

Knowing where your competitors are makes it that much easier to understand who you shouldn't compete with. So that you can focus your company's limited resources on the topmost priorities.

Small businesses have a ton of competition. That doesn't mean there aren't any windows of opportunity. Or that your company doesn't have unique strengths.
Brand messaging framework for small businesses
It is important not only to know what to say but how to say it as well. This module will help us define what your prospects and existing clients want to hear and learn about your company.

The brand messaging framework consists of several exercises and homework for your team members to practice composing compelling marketing messages.

The goal of this framework is to make sure your brand messages are consistent, have a clear value proposition and speak to the right target audience.
Strategic brand awareness plan
This module is akin to a marketing plan — a go-to-market strategy. During this workshop we will identify the most important touchpoints where your prospects and clients come into contact with your marketing communications. We will discuss and plan out the business objectives as well.

Once the most prominent touchpoints are established we will help you prioritize and then map them onto a typical customer journey.

The brand awareness module is a great way to make a strategic marketing plan based on budget constraints and business objectives. Prior to launching any of the developed marketing tactics we also define KPIs to measure them.
In order to produce valuable deliverables like a website or messaging, or a logo, to reach specific business objectives, to ensure time is spent productively and resources are utilized efficiently, we structure our efforts in such a way as to get the following three pillar questions answered first.
1
. Where
Where do you want to be both as a company and personally, say, in three years from now?
During our marketing strategy workshop we set business goals that will lead us to the Where — your vision of success.
2
. Who
Who are you now and who do you want to become when you get there?
Our branding services are sharpened for the purpose of defining and expressing Who you are today and should be as a company and brand tomorrow.
3
. How
How would you get there? The How is the journey with a destination in mind, it is comprised of actionable tools that will assist along the way and help with unlocking your untapped potential.
where do you want to be?
Getting a clear picture on where the company is today is just as important as knowing where it is headed. We help small businesses reflect on their current position in the marketplace and develop a sustainable marketing plan moving forward into the future.
who are you?
From identity to voice and character we support brands in developing an authentic, reliable personality that clients find trustworthy and are naturally attracted to. Knowing your destination, having a clear vision for the future allows us to bring forth images of how your brand should look and feel like today.
how would you get there?
Modern times require the latest tools and tactics. Along with traditional channels we excel at digital marketing: content, organic SEO, e-Commerce, web design, copywriting, mobile marketing, email, PPC, inbound, influencer and social media.
Small business Branding & web design services
Every small business is unique. Properly executed branding should emphasize key differences and strengths of your company. We are against cookie-cutter, plug-n-play, fit-for-all templates. It goes against our firm belief that every enterprise has its own culture with amazing individuals at its heart.

The branding services we provide aim at uncovering and highlighting your colors literary and figuratively speaking. Together with company leaders we work to reveal your company's voice and tone, to discover the look and feel of your brand.

Web design and development are an important part of our work. We see company website as a central hub — a critical benchmark for all marketing communications. A top-notch web app can do wonders for your small business. It can help your company establish trust. It can assist with generating leads. It can automate repetitive daily tasks making your employees more productive.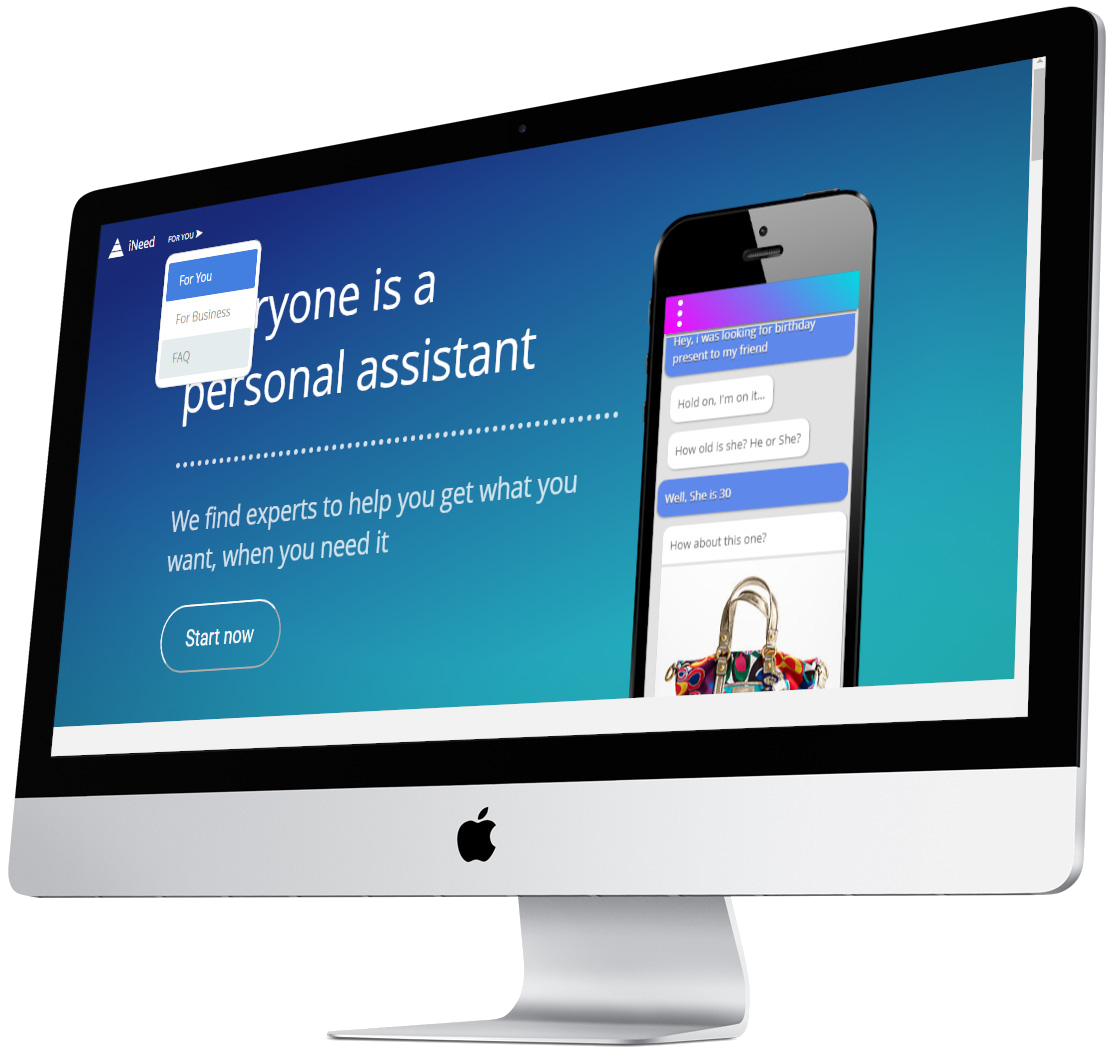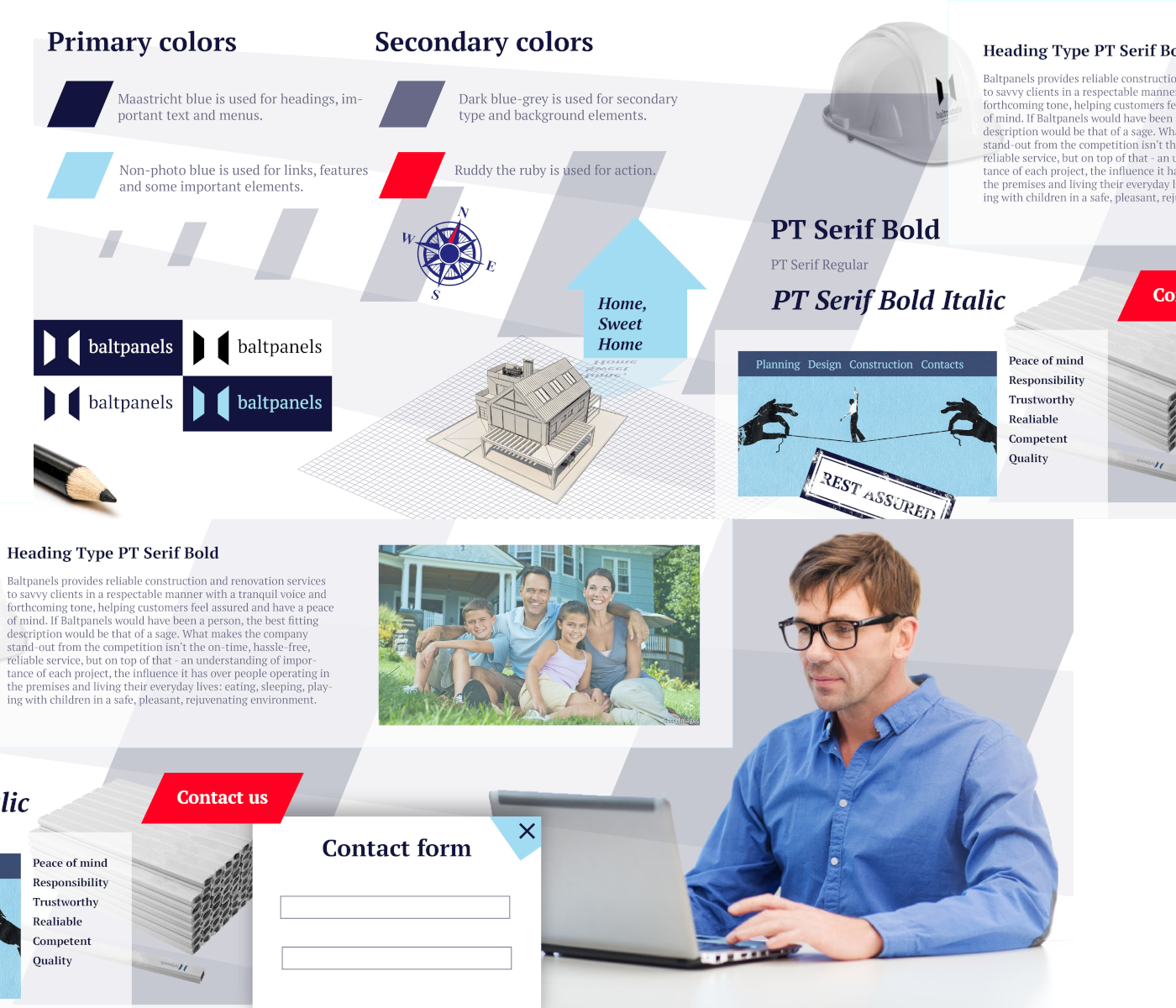 Brand identity design for service-oriented SMBs
A solid brand identity supports your marketing communications. When your clients and prospects can easily identify and distinguish your company from the rest of the bland competition — that's a formidable competitive advantage.

Your small business can benefit from having a unique brand identity. When your company stands out from the crowd, it gets much easier for clients to spot it and make the choice.

The way company looks and presents itself has a huge role at how the target audiences perceive the anticipated value and price of the transactions. Luxury brands can charge premium in part for looking expensive.
Visual identity
The visual identity of a brand consists of color palettes and their combinations, typography, design elements, patterns and their interrelationships.

We will create a brand guidebook that depicts all of the above mentioned constituents of visual identity. These brand guidelines will inform your employees how to use — and more importantly — how not to use your company brand mark, logotype, typography and other design elements that support your brand's identity.
Company Logo design
Company logo is a symbol. It doesn't have to be amazing. But it has to be memorable and distinguishable from the rest of your competition.

The meaning of the logo is derived from the qualities of the company and its services. Our job is to help your small business articulate that. We will create a logo for your brand that can stand the test of time.

We do not make cheap logos. If you care about the future of your company, consider using this FREE logo calculator to estimate your company logo design project.
Brand messaging framework
What your company says to its clients and prospects is important. First and foremost, it is important to them. But the right kind of messaging is also helpful to your small business as well. Brand messaging can help you charge more for your services.

Using this framework we will create the Tone & Voice of brand. We will craft a catchy Tagline for your services. We will write a memorable Elevator pitch for your sales people. We will create a compelling Unique Value Proposition.

The foundational element of brand messaging is a story. We will interview your key stakeholders and then compose a remarkable Brand story. A story that finds its way into the hearts of your buyers and resonates deeply.
Web design and web development services for small business
We view company website as a cornerstone of digital marketing. When your potential clients are exposed to your marketing messages for the first time — when they have never heard about your small business before — the very first thing they do is go online. They search for your business entity in the hopes of finding your website.

What happens next, usually within the first ten seconds, is your prospects will place your business into a category — a labeled box of sorts. Which box do you want your company to be in: cheap, outdated services or modern, professional experts? The way your website looks, loads and behaves determines the way your clients will perceive your firm.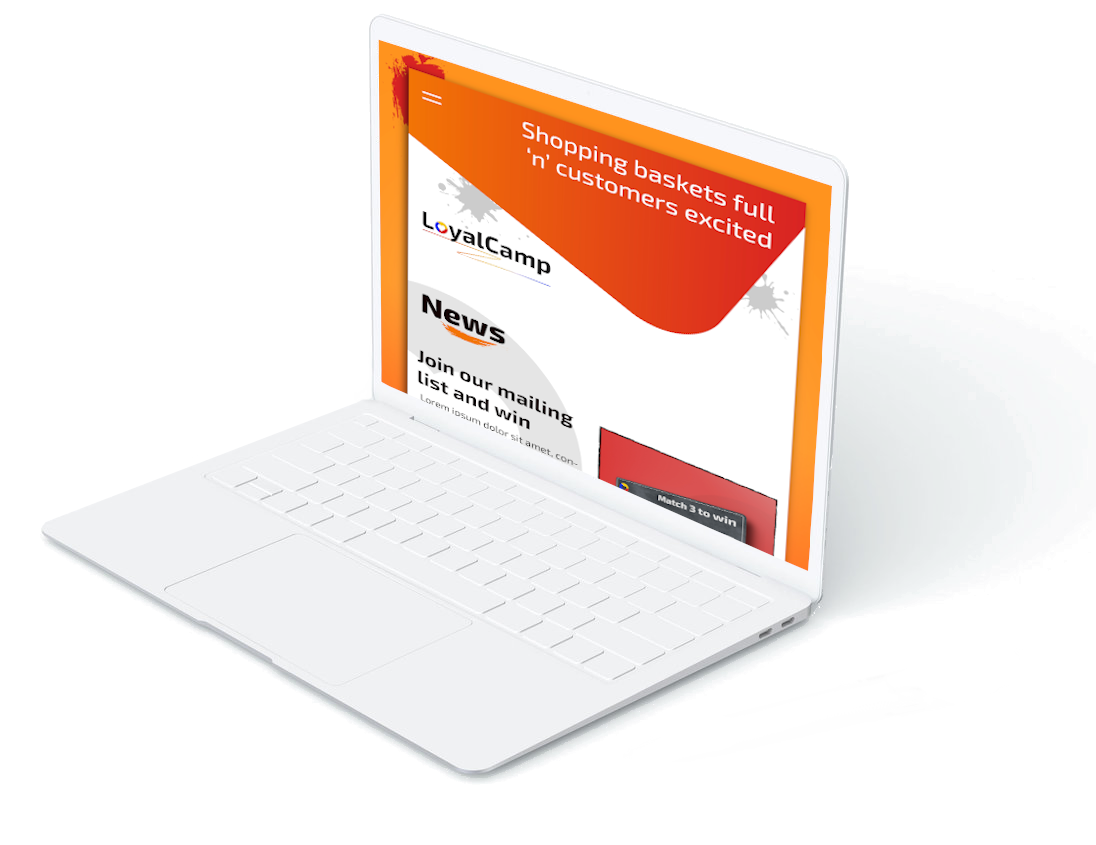 Responsive website design services
Research data suggests that almost half of internet traffic these days comes from mobile devices. Your prospects should be able to access your website 24/7 anywhere they like: at home, at work, hiking, on the train or in the car.

Your website might suggest that the bulk of your users prefer to interact with your website on desktop devices. But the majority of first-time visitors are likely to pay your web app a visit on the go — that is — using their mobile device.

Responsive websites are a must today. We will create a professional website for your small business that can accommodate all devices: desktop computers, tablets, and smartphones in all shapes and sizes.
User interface and user experience
UI & UX are important aspects of web design. Whether your small business has a company website or a mobile app — user experience shouldn't be taken for granted.

The amount of time your visitors spend on your digital premises is a ranking factor for SERP. The better the experience your users have the more likely they are going spend more time on your web app. User interface plays a big role in this too.

We will create great UI and UX for your visitors on your web apps for both desktop and mobile versions. Your website is marketing tool and the way people interact with it can either help or hinder your marketing efforts.
Admin panel and CMS
You have to have full control over your content: copy, images, videos and documents. Content management systems are great for managing your web app.

If you don't want to make changes yourself or when you don't have the time to do this is, we can take care of your content. We can train your employees to operate the admin panel and CMS as well.

When your budget is tight we can use an out-of-the box solution like WordPress. When you don't want to mess up the integrity of web page designs, we will create a website without fancy editing options. And when your budget allows and it makes sense from the business perspective to have a custom-made admin panel with CMS — we will build it for you.
Small business E-commerce websites
Selling services is different compared to offering physical products. The price point plays a huge role here. The more expensive the service the more support it requires. We are talking about design elements, additional information, videos, tutorials, how-tos and so worth.

We have experience with building e-commerce stores for small businesses. We will create a remarkable online store for you company. We will advise on features, provide tips and share insights on how to get the most out of an e-commerce website.
Full-stack web development services
We do both back-end and front-end web development. This means that our capabilities are limitless. It also means that all of the parts, libraries, plugins and dependencies will work in unison.

We do not like to over-rely on third-party plugins and trendy libraries. We tend to stick to the core technology that powers websites. The reason is simple — third-party plugins are unreliable in the long run. The core tech will always work.

We want your investment to bear fruit. It is more time consuming for us to work this way — yes — but we believe it is more beneficial for your small business.
Website performance optimization services
There is a three-second industry threshold beyond which website visitors are starting to drop-off at a rate of 10% per second. The faster your website the better the search engine rankings it is going to get.

We will optimize the loading speed of your web application. Your website will be fast, reliable and up to the current industry's best practices and standards.
Small business digital marketing services
Why awezzom is the best Digital marketing firm from NYC? There are many great agencies out there. What sets us apart is that we don't engage in work that's doesn't have potential to create value for your business.

Everything we do is viewed through a prism of prudence. If we can't see how we can add value to your company then we would advise you to save your money or spend it with someone who has more expertise in the subject.

Our digital marketing services range from website search engine optimization techniques to content creation to social media marketing to celebrity endorsements to email marketing, copywriting, pay-per-click campaigns, Google my business, mobile marketing and analytics.

We don't onboard more clients than we can handle without losing focus. We want to make sure our clients get the best value they could possibly get for their budgets. Contact us today to make sure we find a slot in our work schedule for your small business.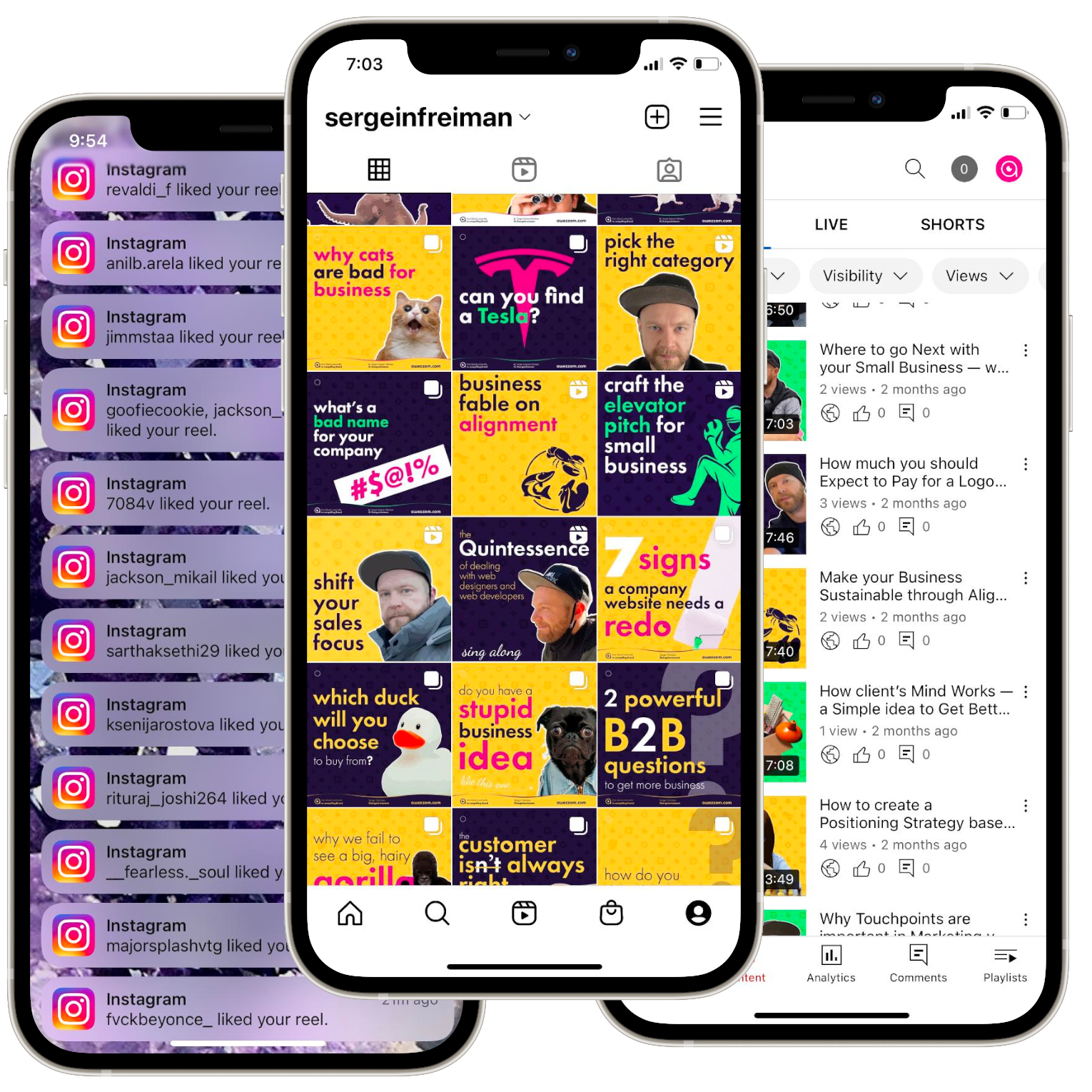 SEO marketing strategy
Would you like to get leads that turn into prospects who become your clients for free? It might sound too good to be true but luckily this is possible with search engine optimization (SEO) strategy.

Make no mistake about it — this is not a hack or a shortcut. Your target audience will find you online if you invest in SEO. All it takes is robust research, great content, analytics, patience and time.

SEO marketing strategy is a long-term game. But it works. We usually advise our clients to mix this approach with other marketing tactics so that your small business can start getting leads today.
Content marketing services
We will help you create, publish and distribute the right type of content for your target audience. We will research the sorts of problems and challenges your prospects are faced with and advise on which content could work better: articles, video, podcast, how-tos or FAQs. We will also help you prioritize your marketing efforts taking the budget constraints into account.

The content your target audience anticipates and desires should be valuable and relevant. Some social media platforms are better for entertainment while some better fit in-depth material. We will help you develop great content marketing strategy for your small business.
Social media marketing strategy
Social media can be overwhelming. It is also very powerful. We will work with your team to determine which social media channels have the highest probability to yield better results.

We will come up with creative ways to captivate your audience with your business objectives in mind. We will help you grow your followers' base, generate more views and boost engagement.
Email marketing
Email marketing is one of those fundamental marketing tactics that never gets old. Despite the spam galore it is the most effective and cost-efficient way to reach your prospects.

We will work with your team to create enticing email marketing messages that are memorable, meaningful and engaging.

Being creative at marketing allows us to make great email campaigns that produce above the average open and click rates. Take a look at our own email marketing incentive — Zowey Zahm as a perfect example.
Influencer marketing
We will connect you with the right influencer to endorse your brand. We have access to celebrities, artists, musicians and famous people from all over the world. We will persuade them to join forces with your brand and spread the word about your company.

To secure the best influencer for your marketing campaign we have to start negotiations as early as possible. So if you have someone in sight, do not hesitate to contact us.

Please make sure you have a budget in place. Be prepared to make your offer as well. When you aren't sure who would be the best fit to endorse your brand we will come up with several options.
Pay-per-click online ads services
Online ads can be tricky. To produce a good ROI we need to do some research on your competition and your target audience. Based on your business objectives we will help you manage the expectations for this investment. We will help you set the budget as well.

We will create and optimize landing pages to reach conversion goals. We will set up analytics. When online ads are launched we will be monitoring their performance on a weekly basis. We will analyze their yield and make changes to maximize their efficiency.

Once agreed on KPIs we will not stop until they are attained.
awezzom marketing services for SMBs
Brand strategy

Marketing strategy

Brand naming

Company mission, vision and purpose

Target audience composition

Competitive landscape

Positioning & Differentiation

Brand identity

Brand storytelling

Brand messaging

Brand Tone & Voice, Look & Feel

Web design

Web development

Digital marketing

SEO marketing

Content marketing

Social media marketing

Email marketing

Influencer marketing

Online ads and PPC campaigns

Inbound marketing

Small business marketing