from bland
commodity
to compelling
Brand Brand Brand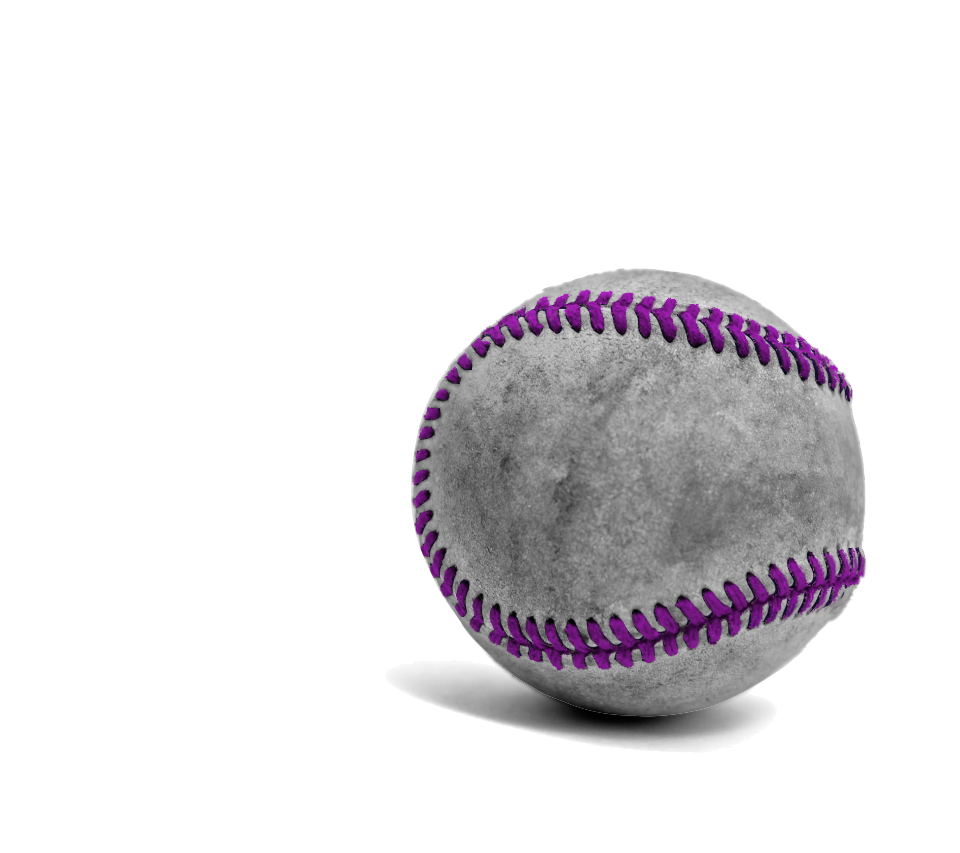 awezzom is a Digital Marketing + Brand Strategy Design firm that helps small companies differentiate from competition while being able to charge more for their services.
Our work with small, service-oriented businesses facilitates their transition from mundane, interchangeable commodities toward remarkable and irreplaceable brands making their competition irrelevant.
Latest Marketing Insights & Articles

▾▾▾
How to successfully create a company log...

Getting a professional company logo might seem like a straightforward business at first. Most company leaders think: "We just need a logo — how hard can that be?" But then the rubber meets the r...
Subscribe for Value

▾▾▾
Get entertaining, super-creative yet insightful emails from Zowey Zahm — our Chief Digital Marketing expert. Give it a try to know what a real creative digital marketing feels like.
Our clients hire us when they want to:
Differentiate from competitors making competition irrelevant.
Charge more for their services while bringing more value to clients.
Find tribes of people who crave their service offerings.
Start building culture and attract better talent.
Discern opportunities from distractions focusing on meaningful, strategic activities.
Align business objectives to company values to customer expectations.
Small digital marketing agency from NYC that gets small business marketing.
The Benefits of marketing strategy
▾▾▾
Get Clarity
What if you were able to look at incoming opportunities through a special lens that would allow you to filter out all the noise, keeping your efforts and resources in sharp focus?
Break the Circle
Imagine you wouldn't have to spend days over months in meetings, mulling over the same ideas and never being able to come to a conclusion or a decision. What if you had a framework and a guide to break the vicious circle?
Become Confident
What if you could recieve constructive feedback from your colleagues and clients about your new business hypothesis based on market trends and customer needs? Wouldn't it be nice to hear facts and actual thoughts rather than biased assumptions?
Differentiate radically
Imagine you don't have to spend any more countless sleepless nights worrying about what your competitors are up to. Wouldn't that be a relief? What if there IS a way to make competition irrelevant?
Achieve Alignment
Whay if you were able to tell precisely what your mission, vision and purpose are? Imagine you could align everyone to work towards the attainment of shared meaningful goals for the benefit of each stakeholder?
Get Theory & Results
Imagine having an expert who isn't about theoretical, vague, airy principals but who jumps right into action with practical, hands-on exercises. Someone who really listens and observes and then delivers on the implementation of agreed business objectives.
Subscribe for insights

▾▾▾
Get insightful articles in your mailbox. We write about branding, strategy and business growth — everything related to transitioning from yet another commodity to a compelling brand.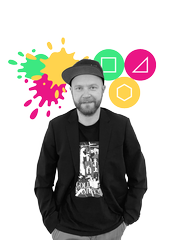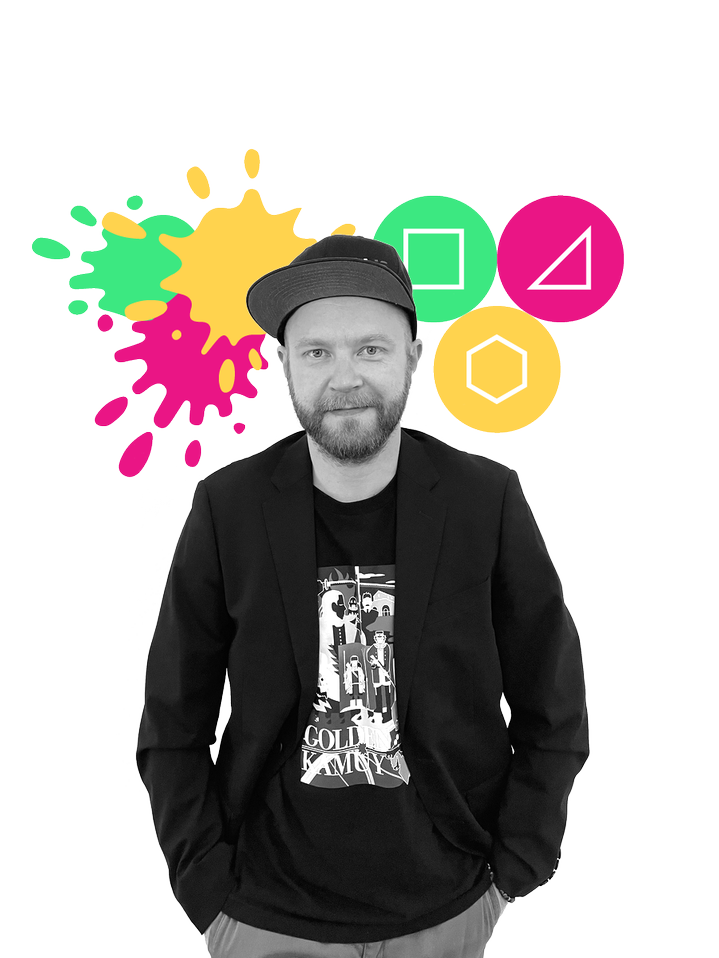 Typical Engagement with our marketing firm
▾▾▾
You don't want theory — you want real, tangible results. Here's what a typical engagement between our strategic marketing firm and a small business looks like.

We start off with Discovery Conversation. This way we make sure everyone's on the same page regarding expectations and objectives. It also helps to unearth the real reasons behind each project.

Knowing what's missing and what needs our attention we create a fully customized Brand Strategy session — aBS Workshop. Every project is as unique as your business and your challenges. We never provide cookie-cutter, fit-for-all solutions.
Our core competence is with our ability to think strategically yet creatively. We'll work with you to devise a smart plan and set a foundation for future brand growth.

Implemention of any strategic plan is always a bottleneck. We'll craft your company website as a benchmark for culture, messaging, positioning and differentiation based on the findings of the aBS Workshop.

We'll come up with compelling digital marketing communications to drive traffic to the website in order to achieve the strategic business objectives.
Brand + Marketing Strategy workshops
A typical Discovery Conversation is a 1-2 hour discussion about the current state of affairs, your vision and business objectives. Its purpose is to uncover the scope of the project and whether or not both our companies are a great fit. We would normally charge in the range of
$1k to $6k depending on the project in question.

Brand Strategy workshop is what follows the Discovery Conversation. It is typically a 1 to 3 day seminar that could span across multiple weeks taking about 4 to 8 hours per session.

Each workshop is followed by homework for participants. We expect major decision makers (including CEO or owner) taking part in all aBS Workshops. You are looking at a typical investment in the range of $4k to $24k.

This engagement is not for the faintest of hearts. And that's exactly why you'll be able to get ahead of your competition.
Web design + website development
Having a sound strategic plan and laid-out brand attributes doesn't necessarily mean you can easily translate that into appropriate deliverables.

To save you from trouble of writing technnical specs and creative briefs, searching for professional web designers and developers, we'll create your company a business website that is worth making. We usually charge from $15k to $35k for website design and development.

The final cost of any web design project is subject to your company's business objectives. To estimate a typical web design project take a look at this calculator. You might save a lot of money if our brand strategy will reveal that a website as a marketing channels isn't as important as other marketing activities for your business at this moment.
Small business digital marketing communications
Digital marketing communiations are all about creativity and value. We want to make sure your message gets noticed and is well-received.

This is about buyer perceptions and ways of communicating the benefits of change. It takes time and effort to dig deeper trying to understand the motivations and reasoning of your prospects. The discipline is a borderline between research and intuition.

Once we find out what your prospects and clients consider to be valuable, we'll come up with creative, remarkable ways to communicate your core value proposition via their preferable channels. The minimium digital marketing engagement for us starts with $5 000.
Being a NYC-based marketing firm that serves small businesses allows us to think globally and to apply strategic marketing services locally.
Brand strategy

Marketing strategy

Brand naming

Company mission, vision and purpose

Target audience composition

Competitive landscape

Positioning & Differentiation

Brand identity

Brand storytelling

Brand messaging

Brand Tone & Voice, Look & Feel

Web design

Web development

Digital marketing

SEO marketing

Content marketing

Social media marketing

Email marketing

Influencer marketing

Online ads and PPC campaigns

Inbound marketing

Small business marketing
Case study
Find out about our process — the way we define business goals, identify target audience, focus on core customers or develop a plan of actions. Discover how we translate that into tangible deliverables.
When we're NOT a great fit:
When key stakeholders, owners or principals refuse to understand the value of thinking and conversations.
When owners spend their personal savings rather than budgeted profits of the company to fund our involvement.
When the company haven't worked with consultants or marketing folk before and haven't been burned by their cursory approach.
When the whole team strongly believes they can do brand strategy themselves without external professional help or any expertise in the field.
When you are in a forced rush or when a decision to hire us was based on a whim. Strategic creative thinking is not the same as turning the conveyor belt on or off.
When principals, owners or C-level execs see strategic thinking, website and digital marketing in the costs bucket along with stationeries.
Something you should know

▾▾▾
No hourly fees
We don't charge by the hour. Creative strategic thinking doesn't work that way.

When we commit to a project our fee represents the value of our thinking. Both tangible and intangible utility our clients get are always larger than the amount of investment in our services.
For select few
We don't take more clients than we can handle. It is important for us to do the work exceptionally well so that you couldn't help but tell about us to your friends and colleagues.

There is no competition for our resource: time or creative thinking. If we have agreed to work with you on your project, we won't jump ships or leave for greener pastures.
1
. We
care
We were involved in building multiple businesses from the ground up. We know how hard it is. Frustrating at times. We'd like to help and share our expertise. You don't have to be alone in this. Allow yourself to have someone who has your best interest at heart.
2
. We really
care
Chances are your service is helping someone solve their problem. We'd love to amplify your offer. Reach out to relevant target audience with a compelling value proposition; help more people. Who knows, we might even end up making a positive impact on the world one day.
3
. We f..king
care
Listening to an irritating tune for an hour and a half while an occasional provoking cheer says Your call is important to us... just to get matter-of-factly informed for the fourth time this month that your prepaid furniture will be delayed for another week, so you might just as well get comfortable sleeping on the floor, isn't the kind of experience you'd be anticipating from the established business.
But that's a reality customers are forced into. We'll help you take on the big bad wolves and resque your clients.
We're on a Mission

▾▾▾
We believe the world deserves better businesses; more people should have access to better brands. Our job is to facilitate the transition from boring, bland commodities to remarkable, compelling brands. We want to find a way — to develop a framework — that would allow business leaders, employees and customers to co-create meaningful brands.

With your support we are yet another step closer towards the attainment of that vision — from bland to Brand.
Get valuable insights

▾▾▾
Subscribe to a series of entertaining newsletters from Zowey Zahm — our head of digital marketing comms.
Questions & answers

▾▾▾
A typical process looks like this: a Discovery Conversation followed by Brand Strategy workshop followed by Brand Identity design followed by Web design followed by Website development followed by Digital Marketing.
Some, yes. If we come to an agreement that your website design and brand identity are appropriate for the attainment of business objectives and are aligned with your positioning, we might skip these steps.
This is a stage in our relationship where we determine the scope of future work, our ability to create value and if there's a natural fit between our companies.
We have to be sure you are serious about the project ahead of us. If we determine that now is not the right time to move forward or that we're not a great fit, we will refund you this fee.
The aBS Workshop consists of several blocks: brand core, positioning & differentiation, target audience, competitve landscape, etc. Each block is a series of exercises and questions to be discussed in group during the workshop and individually as homework.
Every aBS Workshop has a customized composition of elements. Exercises and questions are tailored to the needs of your company and project ahead.
During our Discovery Conversation we might come to a conclusion that it's best to focus resources on a specific topic or we might discover that certain deliverables aren't important. We will accomodate the scope of aBS Workshop to reflect only the crucial aspects.
At the end of the workshop, typically within 2-4 weeks, you will get a report with a summary and our recommendations. Our clients also report on having received much more than that — clarity, focus, confidence, more value than they'd expected and even an insight into radical differentiation that would allow to make the competition irrelevant.
We can work with you on the Brand Core MVVP without going into other important aspects such as Positioning, Differentiation or Messaging. You should expect that kind of workshop to last 3-4 hours with a $4k fee.
Our Discovery Conversation is what we always start with. You can expect to invest a minimum of $1 000 as a refundable fee.
We will schedule a call or a meeting with your key decision makers to go through a series of questions. This will help us identify the scope of future work and whether or not our expertise is sufficient. If we come to a conclusion that we're either not a great fit or we wouldn't be able to provide value we would return this fee. Unless you disagree to accept it back based on the quality of questions asked during our Discovery Conversation.
At our core we understand the value of connection between two worlds: intuition and logic, emotion and reason, artistic and industrial. We won't give vague advice. We always assess the consequences of practical implementations: costs, feasibility, time, effort, priorities, etc. We are creative business people. We are also business-oriented creatives.
No, because it will require explanations. Once you'd done it, however, you'd be able to repeat the process yourselves.
We expect your key stakeholders and decision makers to take part in the aBS Workshops. Normally we are looking to have co-owners, CEO, chief marketing officer and head of sales to join our discussions.
We provide a structured approach — you are getting a framework. We'll be asking questions in the same manner as you would have done within your company ranks, but differently — in a more structured, coherent, deliberate and unexpected ways.

We were told that we are more focused; that we had helped to stay on course without sinking into pointless, off-topic discussions that tend to stray off the path. We were praised for our ability to listen, pay attention and pick important nuggets of information that were otherwise unseen, overlooked and unrecognized.