Branding services for small businesses
From brand identity to voice and character, from marketing messaging to web design, we support small businesses in developing an authentic personality that clients will find trustworthy and get attracted to.

We will help your company imagine the future for your brand. We will bring forth the images of how things could be tomorrow so that we know what to design today.
Brand identity design for SMBs
Designing a brand identity system for a small business is a fascinating yet a rather daunting job at the same time. Not only do creative professionals and designers have to deal with innumerable choices and variations, they also have to be able to persuade small business owners what is best for their businesses.

The deliverables that we create for small companies shouldn't be made for the appraisal by our piers — the design community. The marketing collateral shouldn't be created to appeal to the client — the decision makers of the company.

All the brand identity work that we do revolves around one thing — making it easier for your clients to buy your services. Everything else is secondary.

We know it is terrifying to constrain oneself into using just one logo, a handful of icons, a bunch of colors and a couple of fonts when your options seem to be limitless. Yet it is necessary to do just that.

We help companies abandon the comfort of vague indecisiveness and start making decisions aligning business objectives with customer expectations.
Visual identity system for SMBs
The benefits of having a great visual identity for your brand are obvious. Consider your own behavioral choices. Have you ever found yourself choosing one product over another based purely on the way its packaging was designed?

Colors, typography, messaging, sizes and shapes — all play a big a role in how we perceive the quality and fit of products based on our needs. The same is true in regard to the services.

Services aren't exactly packaged like physical products. The challenge is — services are intangible. But there are ways how to mimic on-shelf products and sometimes even exceed the level of experiences a packaged service can deliver.

We will help your small business create a coherent and compelling visual identity system that sells your company services.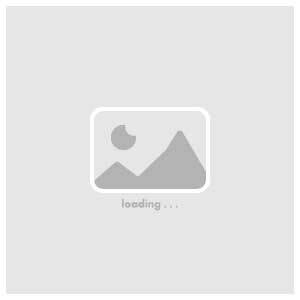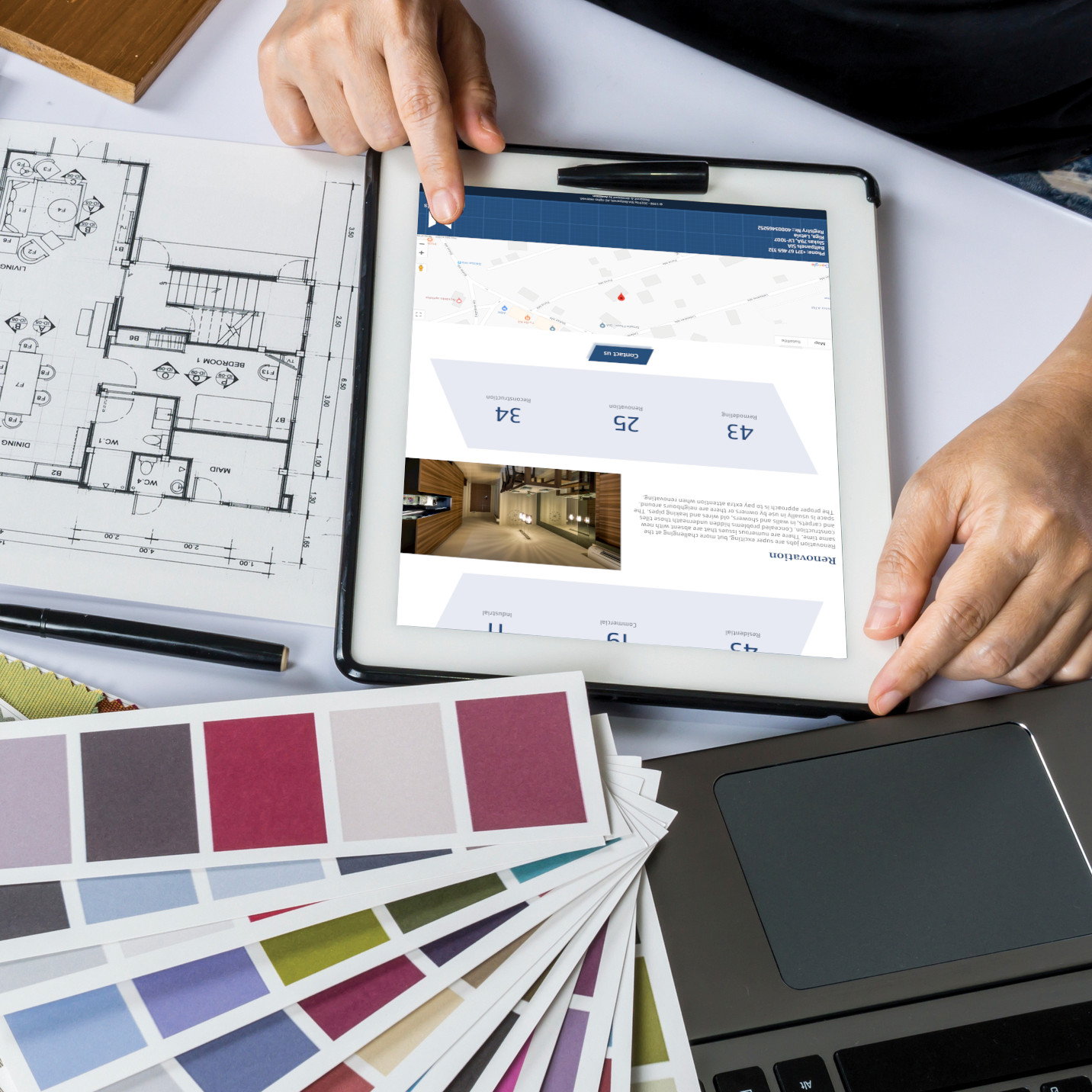 Branding color palette
Colors can set the mood. Colors can help you get noticed. There are warm and cold colors. There are neutral colors. There are colors that will blend you in and there those that will make your company stand out. There are color combos that can make a statement.

We will elevate your brand with color combinations that reflect and support your brand's essence. We will help you avoid most common mistakes such as: color imbalance, lack of contrast, too bright or too dark colors and implementation of too many colors
Typography design services
We will create a perfect typeface combo — fonts that will complement one another and give your brand its unique character. When budget allows we will commission the best calligraphy and hand-lettering artists to create a one-a-kind masterpiece of a typeface.

Most small businesses wouldn't need a custom-made font. The challenge lies with choosing the right typography that can support your marketing messages. There are too many fonts out there. Knowing which ones to select and why is not an easy-peasy job. We will help identify the best fonts for your small business that are different yet appropriate.
Iconography design elements
Some applications both web-based and physical require custom iconography. When user or customer experience is of topmost priority for your company and you have a high traffic business it makes a lot of sense to invest in custom icons.

When clients can select an option faster without the necessity to read the label, icons are a perfect shortcut that saves your clients time and removes frustration.

We will create custom-made icons for your service business. This way your visual identity will become more memorable and you will help your clients by making their lives easier.
We come up with ideas for a logo, sketch multiple versions, select a couple and iterate on hundreds of options until we find the one that works.
Brand mark and logotype
We handpick complementary colors that best depict the brand. They are used to set the mood, emphasize what's important, arrange items in visual hierarchy, juxtapose or associate key elements.
Corporate colors
Brand imagery
Sometimes images can tell your prospects a story you just can't tell with a few words. Combining marketing messages with powerful imagery can do wonders for your sales efforts.

We will help you hire a renowned photographer. A professional photo shoot will help convey the right message for your target audience. We can orchestrate a production for product launch, a company story or a product review.

When budget is really tight we can help you choose stock photos. We will advise which images are the best fit for your brand. We will manipulate images by applying filters, adjusting temperature and contrast to align them to your brand's look and feel specs.
Graphic design patterns
Can you name a few luxury brands that have a unique pattern in their designs? How about Louis Vuitton — can you picture the pattern? Does it feel luxurious to you?

Great graphic design patterns will elevate the image of your brand. It is a subtle yet very effective way of visual communication.

We will create unique patterns for your small business that can be applied across most of your marketing collateral: brochure, business cards, website, presentations, ads, signage, indoors and outdoors.
Graphic design elements
Have you noticed some blobs and droplets across our website? Have you seen waves and circles? These are the graphic design elements we have chosen for our designs. We are using them consistently and for a reason.

We will create unique shapes and graphic design elements to help your marketing collateral stand out from your competition. The work we produce will be noticeable, memorable and different from what's out there in the marketplace.
typeface
We carefully select fonts, combine typefaces, adjust letter spacing and sizes to prioritize, highlight, draw attention and make overall design more appealing and legible.
Typography
We create custom icons for that prominent uniqueness your project might require. Sometimes these small details really add up and make a huge difference.
Iconography
Why is brand identity so important?
Consider you're on a quest of finding professional legal services for your small business. Being a prudent business leader you'd probably look into several options. You will also have some qualifying criteria like price, availability, trustworthiness and competence. Somewhere in the back of your mind you will have this thought — "How likely are they to screw things up?"

Imagine you have selected two companies that seem to be of equal quality, exactly the same pricing, competence and so on. Which one will you choose — the one with inconsistent, shoddy, back-of-the-napkin kind of visual identity? Or would you rather select the one that looks coherent, thorough and professional?

Your prospects compare your company to other alternatives in the same manner.

Brand identity helps your small business stand out, become memorable, convey your marketing message and attract the kind of buyers you are interested in. When all other factors are equal, branding is what sets your business apart from bland competition.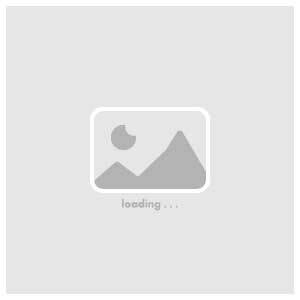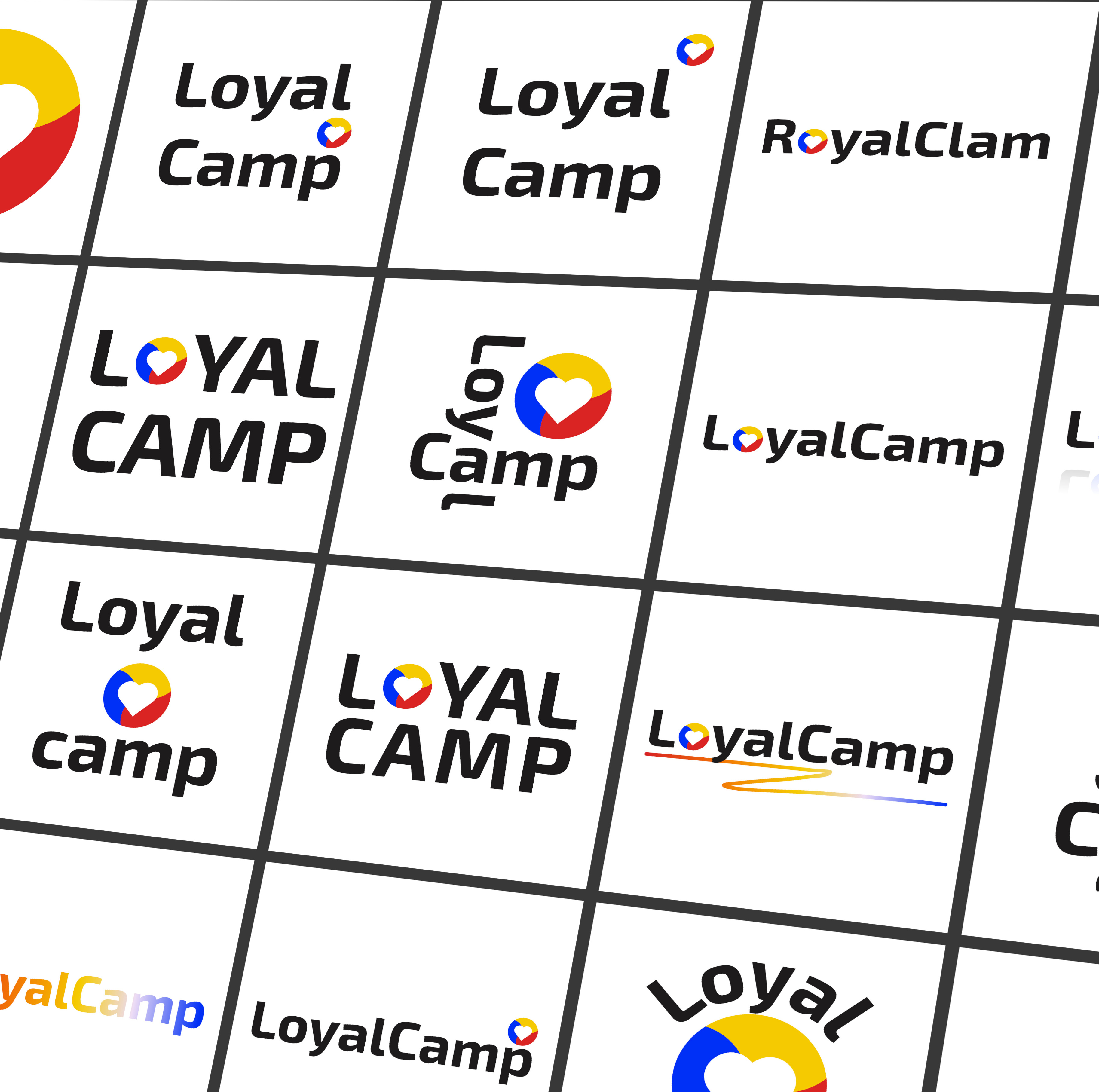 Creative logo design services
A good company logo should be distinguishable from competition, memorable and easy for an average client to recreate (like Nike's swoosh). There are rules and best practices of logo design.

We will create an amazing logo for your brand. Our creative designers will craft a professional logo that consists of brand mark, logotype, social media icons and hundreds of logo variants to choose from.

We will never use a stock logo or a free online logo generator. Your small business logo will be handcrafted with rigorous attention to detail. The logo you'll get will reflect the essence of your brand.

Some of our clients used to think that a logo is just a doodle — it can be anything. That it doesn't mean much. While this is somewhat true — you surely shouldn't expect a line of customers outside your premises due to a gorgeous logo — you should be aware of this.

A logo is a symbol that represents your brand. It will absorb and then radiate whatever your company stands for.

But a logo like a vessel has its limitations. A poorly designed logo will not be able to contain all of the awesomeness of culture and quality of your services. While a good logo can. So our advice to small businesses is — to redesign your company logo as your business grows.
Brand guidelines and guidebook
Brand guidelines is a manual for your employees and outsourced designers. It contains rules, suggestions and precautions regarding the use of design elements such as logos, color and typography. The elements must be legible, undistorted, large enough and with sufficient level of contrast.

Small businesses' budgets are very limited. Small companies cannot afford to redo marketing materials. Mistakes are too costly. Thus a guidebook that outlines the core principles of how to use brand's design elements in marketing communications is a must.

Good quality design style guidelines start from 1,500 USD and up. A lot of work goes into defining the guidelines in detail. The more applications and marketing material your company is going to have the more granular and costly the brand guidebook is going to be.

We suggest small businesses to spend money on a solid brand guidebook when they have a recurring marketing budget that can justify its creation.
What good branding can do for small business?
Company branding creates recognition in the marketplace. Branding helps you set your small business apart from the rest of the bland competition. It makes it easier for your clients to distinguish your products and services.

Studies show that brands have real value. This means that if there ever comes a time to sell your enterprise, the brand that you have invested in can increase the company valuation.

Brands can also create customer loyalty — you might think it's a bit of a stretch but it does encourage loyalty among your clients. They also are more likely to spread the word. Consider your own behavior — how likely are to recommend a brand that looks awesome versus the one that looks sloppy?

Branding can boost your employee morale. Consider placing yourself in the shoes of your employees. Would you be more motivated to work at the company that invests in branding? Because branding extends beyond logos and websites — it's the furniture, the tools, the atmosphere, the space you work in, the places you choose to go to improve morale and so much more.

Employees that enjoy working for the company that cares about their well-being invite their friends to join your company. You will be able to save on talent acquisition.

All in all — the better the branding the more likely your business is going to benefit from additional sales, loyal customer base, eager employees and lucrative word-of-mouth.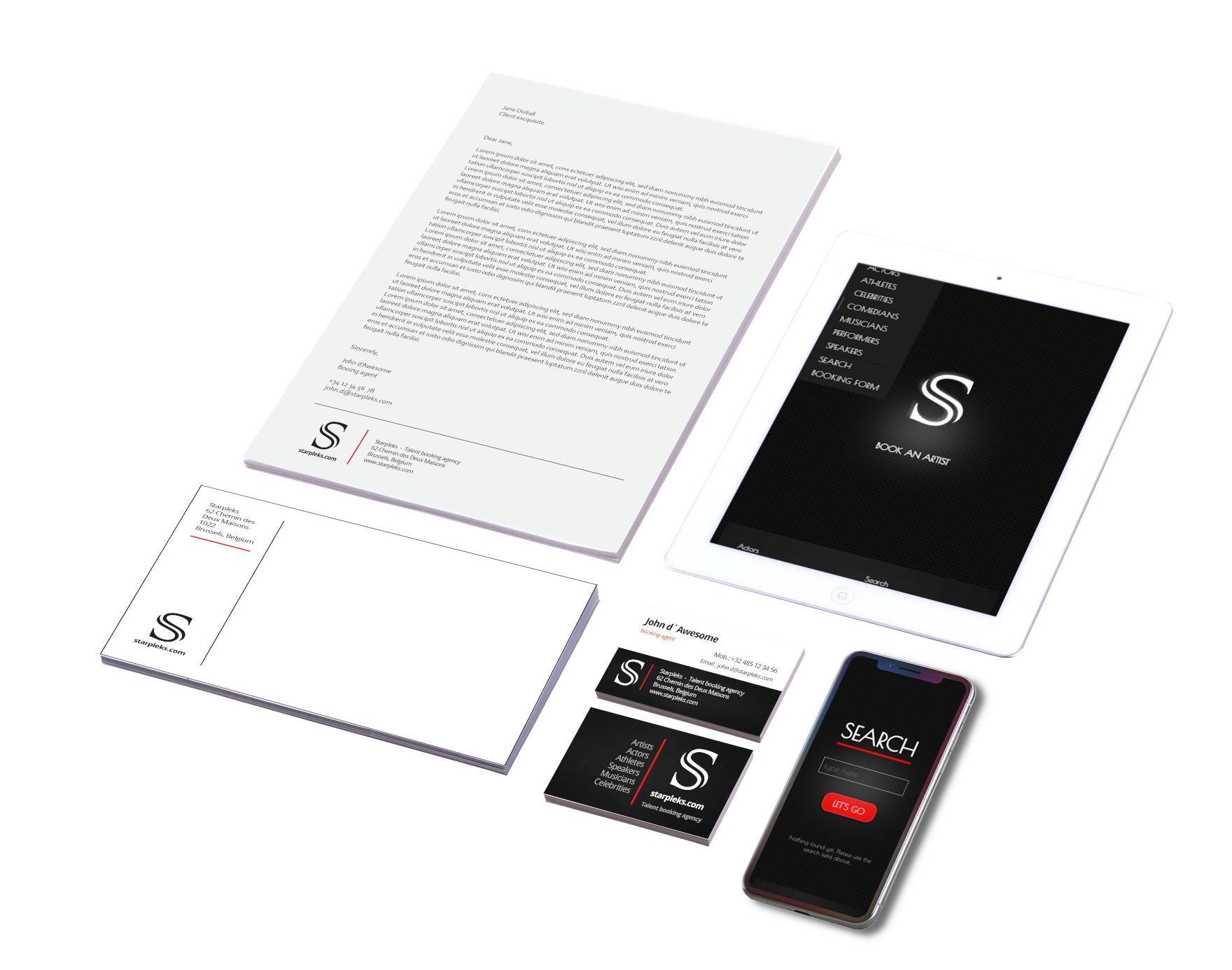 Impact of brand consistency
Being consistent in marketing communications is very important. The first reason is obvious — not to confuse your target audience. Inconsistent branding can do more harm than good. The second reason — consistent branding can amplify your marketing message.

Your prospects will come into contact with your brand at different touchpoints: website, online ads, social media posts, conferences, etc. If they can recognize you fast they would be able to add more information about your small business into the virtual box that has your brand's name on it.

The more your potential clients know about your company the higher the chances they will consider you as an alternative among other suppliers.

Brand consistency piles up over time and has a positive snowball effect on your business. The impact can be measured by brand recognition. If your prospects can recognize your brand fast and if they can associate your services with a solution to a specific problem, you consistent branding is working in your favor.
The voice & tone of the brand
How does your brand sound to others? It isn't only about the actual voice used in commercials or a tune played in the background of your videos. It is the overall tone of the marketing message you are trying to get across.

We can help your small business discover its authentic voice and adjust the tone knob so that brand messaging could consistently resonate with your target audience.
Why have a brand voice?
Imagine two scenarios. First, you are being greeted at the front desk by someone in a fancy dark suit saying: "Good evening. Delighted to finally meet you!" Can you see a picture of where and when this might be happening? Can you imagine the voice of the person?

Now imagine someone in a green suit instead, who says: "Greetings humans! We come in peace." It's a totally different story now, isn't it? Dare we say - funnier? Would you instinctively adjust your perceptions of the voice for this character?

Great authors can create unique voices for their characters in fiction. Have you ever felt like falling in love with any of the characters? The same goes for your brand — it too can have a distinctive voice with a remarkable personality clients can fall in love with.

We can help your small business to find its voice and pick the right tone that resonates with your target audience.
Brand storytelling
Storytelling marketing is a powerful way to convey your message to your audiences. The ability to create a compelling narrative that grips people is a rare treasure trove.

The idea behind brand storytelling is to create an interesting story that your prospects and clients can relate to. It should be true and engaging. Your clients should be willing and proud to tell your brand's story to their friends.

If you could awe your prospects, if you could make them empathize with your challenges and hurdles, they would help you co-create your brand. They would engage others with your story if it is worth telling.

Technologies and features are becoming more uniform and harder to distinct. Emotional anchors are getting powerful by the day. A paragraph that consists of sentences with raw facts is boring. The product with a good quality, decent price, nice packaging and no narrative behind it seems dull.

We help small businesses come up with a compelling brand's story that, while being true, brings forth emotional attachment and empathy.
Why is brand storytelling so important?
"C'mon, who needs a story when the product just sells?" When your business is thriving and customers line up for your services, it seems that you're "in chocolate" (hitting the jackpot non-stop). But at this time business leaders should seriously consider their next steps.

Competitors are not going to sit still. They will want your success for themselves. The competition is constantly watching and analyzing your moves. They will try to copy your business model and improve it.

A new hot kids' toy, for instance, is replicated and available for exports within six months of the original launch.

The current demand for your particular solution won't be there forever. Someone will eventually catch up and offer the same, cheaper. With identical products in the marketplace — from the clients' perspective —which one do you think buyers will choose? Better. Faster. Cheaper.

Cheaper competition means that your margins will start going down. Your job as a small business owner is to differentiate from competition and make above-the-average industry profits. It is the only way to increase your chances of sustainable business growth.

Brand storytelling is one of those differentiating factors. It will help you stand out and find your kind of buyers — people who shop not on price but on mores.
Web design services for small business
Subject to business objectives we identify during our Marketing strategy workshops we will build a professional website for your small business. A one-of-a-kind website that is worth making. A web app that delivers results.

Your company website will be modern, well-designed, robust, responsive, fast and reliable. More importantly — it will be created around your company's business objectives.

We can create landing pages with high conversion rates. We can build a custom admin panel with a robust content management system for your company. We can make your team more productive by coding custom-made web-based solutions for your small business.

We always follow the latest industry's best practices. We optimize website's performance. We design outstanding user experience (UX) and keep an eye out for ever-changing SEO requirements. As a result — we drive more business through your company's digital doors.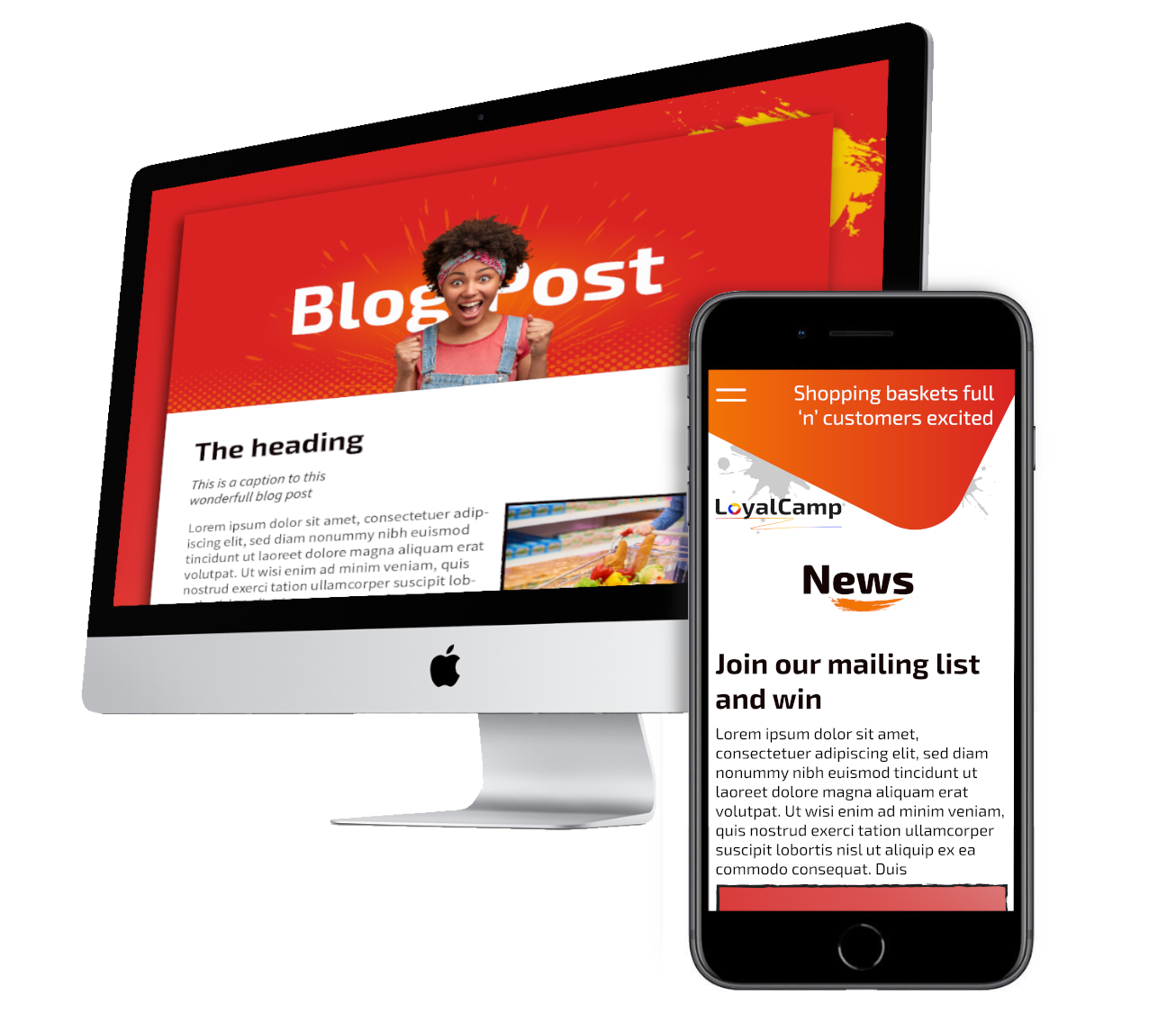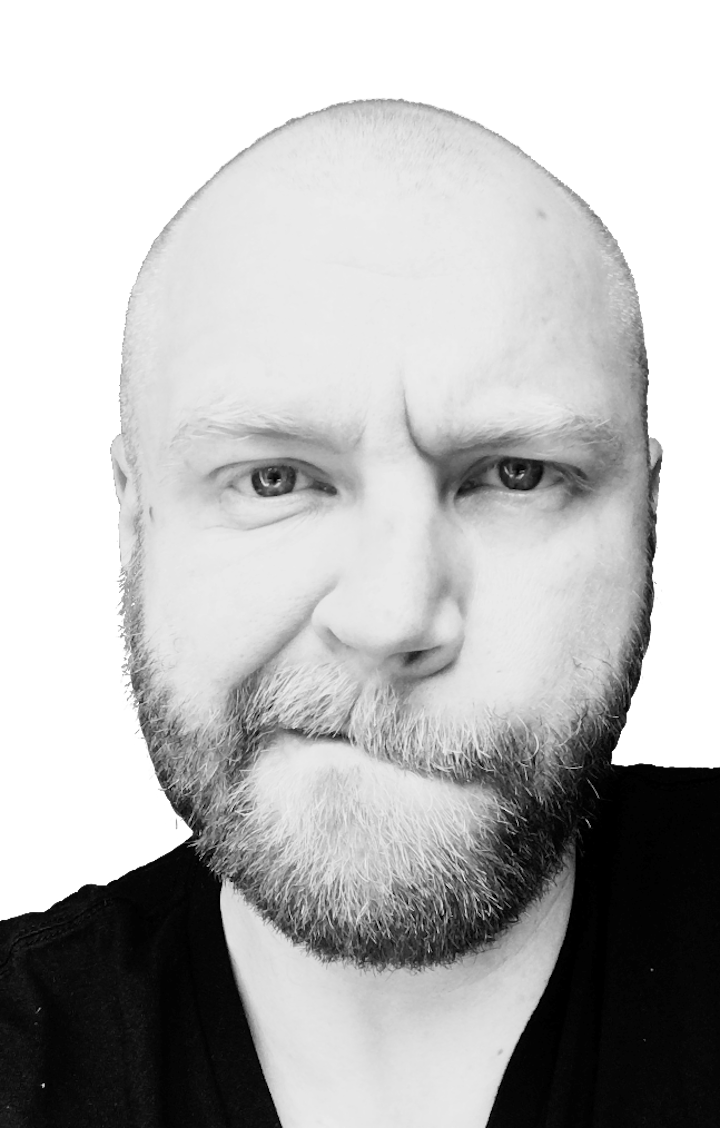 Brand identity deliverables
what will you get?
During our Marketing Strategy workshops we will discover more about your company: how it all started, what's the vision for the future, what are your core competences and so forth.

We will talk about your values and culture. We will look into your business objectives and obstacles. We will discuss your core clients and how you can solve their problems; how to deliver more value than competition. We will create a lead generation funnel and finalize the brand awareness plan along with the marketing strategy.

Here is what we usually deliver to our clients.
Visual identity system

We want your corporate colors, patterns, typography, icons and design elements — the overall look & feel of the brand to be memorable and compelling to your target audience. We will create a visual identity that highlights your company's authentic qualities.

We will conduct rigorous research, immerse ourselves into a plethora of options, exhaust alternatives, perform innumerable iterations to arrive at the most beautiful combinations — everything your brand needs to express itself.

Brand style guidelines

Whether you have an in-house design team, you outsource these services or do it yourself, we want you to have a brand identity that is consistent across all possible touchpoints.

We will provide you with a concise yet thorough set of rules, dos and don'ts, templates and general tips. It will be super easy for anyone to apply your brand assets correctly and consistently.

Company logo design

We want your small business to have a logo that can stand the test of time. We will design a full set of all the must-have logo options for your brand: a brand mark, a logotype, social media icons, vertical and horizontal logos.

We will do our research to make sure your company logo is distinguishable from competition. We will go through numerous iterations producing hundreds of variants for your company logo. You will be able to select the perfect logo for your brand.

To estimate a budget for your company's logo (re-)design follow this link to a logo desing calculator.

Brand Messaging framework

We want your brand's voice to be heard. Your message to be clear, meaningful and to the point. We will guide you towards discovering that unique voice and help you fine-tune the tone.

We will conjure taglines, value propositions and sample lines, and put them into a system. This will enable your team to customize your marketing messages using a coordinated approach.

Marketing content

We can help with content marketing. We will work closely with your key decision makers to create the kind of content that your prospects need to learn about. We will coordinate content distribution as well.

If you're looking for content adaptation into native languages, we'd be more than happy to help with that. We have experience and enjoy facilitation of knowledge transfer on a global scale.

Brand storytelling framework

We want people to know your story. Unless your company has a fascinating story to tell no one really wants to listen. But every company and its founders have a great story to tell. We will help you formulate in such a way that strikes a chord in your clients' hearts.

Marketing collateral

We want your marketing material to be in alignment with the look & feel of your brand. We want it to be consistent across all communication channels.

We will help you create business cards, signage, envelopes, letterheads, document templates, brochures, presentations, posters, billboards and ads.

Small business website

It tickles when people compliment our websites. We create websites that are worth making — nothing more, nothing less.

We'll do everything we can and beyond to develop a unique professional website for your small company. Because we'd love to experience that tickling sensation all over again.

Oh, and in case you wonder about them business goals, ROIs, KPIs and stuff — worry not, those things tickle just as much.
Connect with us to discuss your branding requirements
Please note that we will automatically add your email to our mailing system for our lovely e-doves to start delivering helpful updates and insights.

You will be able to unsubscribe whenever you feel like strangling a particular e-winged messenger.