by
Sergei N Freiman
Would you like to be able to charge more for your products and services? We bet you do. Having a strong brand in the marketplace is one of the ways how to justify a higher price.

Continue reading to find out why it is the case. In this article you will learn what a brand strategy is; why it is important to have a brand development strategy and steps you can take to create a brand for your professional services firm.
What is a brand strategy?
Before we can define what a brand strategy is, let us first agree on the definitions of strategy and brand in the context of business.

The business objective of any for-profit company is sustainable profit growth. Strategy is a set of actions that helps business leaders discern obstacles that are disguised as opportunities. Brand is a hunch about a product, service or a company based on its reputation; reputation molds over time and it is different in mass and charge (negative or positive) for every individual.
How do you define brand strategy?
If we combine the above two definition while keeping the business aspect (profits) in mind, we can define the brand strategy. Brand strategy is a plan of strategic actions aimed at establishing and nurturing company's reputation across time with a goal of continuing to make more money than the industry's average.

The whole point of investing in branding is to be able to charge more for your services and products than the average competition in the marketplace. Why else would you spend money if not to invest in a better future state?
What is the difference between marketing strategy and brand strategy?
Brand strategy is very similar to marketing strategy. Both address such topics as target audience, competition, market trends, positioning and differentiation. But what is particularly distinct about brand strategy is its focus on alignment, synergy and long-term vision.Strategy is a set of actions that helps business leaders discern obstacles that are disguised as opportunities.A common marketing strategy could implement a variety of marketing tactics and focus on building relationship along the marketing funnel yet, at the same time, the marketing activities could have different vectors.

Consider a food-court type of restaurant as an example. The marketing strategy might be targeting both families with children and no-kids young couples. The marketing plan could have tactics to lure the kids so that they would pull their parents in; it could also have special offers for couples.

While both set of tactics could help the attainment of business objectives per marketing strategy they could also turn to be potentially harmful in the long run for the brand.

Young couples without kids could get annoyed with running-around, always-screaming and constantly sneezing rascals. Soon enough in their minds the perception of this business could be — "A fun place for families with kids, so let's not go there because we don't want any of that."Brand is a hunch about a product, service or a company based on its reputation.The point of brand strategy is to align the marketing tactics — to provide a filter that turns good ideas into great ones. Brand development strategy deals with long-term vision, synergy and alignment.
How is Brand strategy different from Branding?
If brand strategy is a plan of strategic actions, branding is the process of getting the desired outcomes. Branding is more granular and as a process of building a reputation it revolves around specific touchpoints that are instrumental to the attainment of defined business objectives.

Every company, big or small, has limited resources: time, talent and money. Brand strategy helps to determine which touch points does it make most sense to invest in. The branding process makes the most out of the limited resources keeping in mind the necessity of establishing and nurturing the reputation.

For example, brand strategy reveals that the target audience comes into contact with the following touchpoints. A professional company website is a must. Magazine ads aren't important. Monthly newspaper PR articles are vital. Offline quarterly seminars are beneficial. In this case branding should accommodate these touch points based on their priority, potential outcomes and viability.

In other words, if our company has $100,000 in marketing budget this year we can only afford to have a $35,000 website, spend $40,000 on four PR articles and bootstrap one industry seminar for the remaining $25,000. Since this is of utmost priority, everything else will have to wait for its turn next year.

Branding has to answer a question — which of the touchpoints we are going to invest in is more likely to create the kind of reputation we want for our company?
What is included in brand strategy?
Brand strategy workshops consist of separate modules. The key components of a typical brand strategy workshop are as follows: company mission, vision and purpose, company values and culture, target audience analysis, competition analysis, positioning strategy and differentiation, brand messaging, brand persona, brand awareness strategy, company naming module, pricing strategy module and brand storytelling module. Brand is about long-term focus on a well-defined vision.You should expect to have individual and group exercises, questions, discussion topics and homework for each module of the brand strategy workshop. A great way to get the best out of this workshop is to have a brand and marketing consultant who can facilitate the process. These people usually have a framework which speeds things up and allows for maximum results.

Once the brand strategy sessions are over it is time for summary and analytics. Subject to the scope of the brand strategy workshop you should expect to see a report with recommendations within 2-4 weeks.

Below is a list of modules by awezzom digital marketing agency from NYC.
Constituent elements of brand strategy workshop
The story. This module invites company founders and key principals to share their story of how and why the company was established.
Core MVVP. This module will help to discover and formulate company's mission, vision and purpose statements.
Target audience. This module is about leads, prospects and clients.
Competitive landscape. This module is about market trends and competition.
Positioning. This module is about brand positioning strategy and differentiation.
Pricing strategy. This module is about strategic pricing methods.
Brand persona. This module helps to create a compelling brand persona for the target audience.
Brand naming. This module enables us to create good brand and company names in a matter of hours not months.
Brand awareness. This module is about creating a strategic plan with business objectives, tactics, timeframe and budget.
Follow this link to learn more about our process we apply working with professional services firms.
How do you develop a strong brand strategy?
In order to create a good brand strategy for your firm leaders have to assemble the team of key decision makers. The group has to decide on their goals first. Next, they would need to run a brand strategy workshop.

If, for instance, the company already has a solid, well-defined mission and vision, this module could be left out of the workshop. If the company has a clear understanding of their target audiences and competition, these modules could be postponed for the next yearly board meeting.

Once the participants agree on the agenda they should expect to devote 4-8 hours for each of the modules that remains in the brand strategy. Less time wouldn't produce quite as good results. More time would just spread the density thin and isn't as efficient.

To create a strong brand strategy for a professional services firm team members have to perform a series of exercises, answer multiple questions and in many cases do some homework. Having a good brand strategist or a branding consultant helps to facilitate the process and extract amazing value for the company.
Who is the brand strategy workshop for?
The brand strategy is a great way for company leaders and key decision makers to create a long-term strategic plan for the business. The more people participate, the better. But the number of participants is always subject to business objectives and budget.

For instance, if one of the business objectives is to boost morale and improve internal culture of the company, it would be a good idea to engage as many employees as possible. Playful, collaborative, bonding exercises create a temporary boost and provide insights into future steps that should be taken.
Who needs brand strategy?
In theory — everyone. In practice, it makes a lot of sense for established businesses where reputation plays a huge part in the success to have a clearly defined brand strategy.

Smaller companies that's been around for a few years and have less than seven employees aren't particularly in need of a brand strategy. The reason is simple — there probably isn't much of an impact these companies are making in the marketplace in order to create a brand. In other words, not so many people would know or remember the company.

Companies that definitely need a solid brand strategy are large corporations and SMBs that's been around for more than five years and have an established recurring customer base and a bunch of employees.

If you're thinking — brand — think of culture, reputation, long-term strategy, alignment and synergy. If none of that applies to your firm, you probably shouldn't invest into brand strategy at this point.
Who should participate in the brand strategy workshop?
In order to figure out who should attend brand strategy workshops we need to understand how the decisions are made within a company itself. How many distinct business avenues are there and who is responsible for what. This understanding comes from a Discovery conversation and Diagnostics.

It all boils down to the business model and how the decision making process at a company works. Sometimes it's only the co-founders that need to participate in the workshop. Sometimes it is a group of key decision makers who are responsible for the most important aspects of business. Sometimes the bulk of the team should get involved.
How many people should participate in the Brand Strategy workshop?
Subject to the size of the company the number of participants can vary. There are two factors that determine the number of participants for a brand strategy workshop: company structure and budget. The more people are involved the lengthier the process and the pricier the grand total.

A brand strategy consultant can help you determine how many people should participate in the workshop.
Who is responsible for brand strategy at a company?
If we're looking at medium-to-large companies that have C-level executives, CMO (chief marketing officer) and CBO (chief brand officer) of the company should be responsible for building a brand. The CEO (chief executive officer) should oversee the process and make strategic choices when necessary.

At smaller companies the responsibility of brand building lies on the shoulders of the co-founders, general managers and marketing directors. Brand development is a strategic endeavor thus it requires involvement of senior people at the firm.
What are the benefits of brand strategy?
There are many benefits a strong brand strategy can produce. Differentiation from competition is one of them. A clear path to charging more for the products and services is another. Target audiences can be turned into loyal tribes of fans who crave the offerings.

Brand strategy can tackle some of the internal issues as well. Company culture can pull better talent. Opportunities can be discerned from distractions. Focusing on meaningful, strategic activities is yet another benefit.

Either way you're looking at brand strategy there are no disadvantages — only the benefits.
Why brand strategy is important?
The answer is self-evident if you're a prudent business leader. If you could have a strategic plan that can align your marketing tactics in such a way that would maximize their potential and create a long-term synergy, wouldn't you want to have that?
Why does brand strategy matter?
It matters because it reveals a clear path toward a brand. And if we agree that brand is a hunch based on reputation then the brand strategy matters as much as the reputation of the company itself. Company reputation molds over time and it is different in mass and charge (negative or positive) for every individual.The signs that your company needs a strategic plan that involves branding are as follows.
12 signs when a company needs brand strategy:
Founders have long-term business intentions.
Leaders have entrepreneurial acumen.
Company employs more than seven people.
There is an established marketing strategy.
Internal desire and readiness to move to the next level.
Steadily growing marketing budget.
Old business problems remain unsolved.
Requirements to increase profits.
Prerequisites to excellent reputation.
Consistent loss of focus.
Annualy decreasing margins and revenue.
Competition is constantly increasing.
Why is it important to have a brand strategy in a marketing plan?
If your company has developed a solid marketing plan based on a comprehensive marketing strategy it suggests that you have resources and thus a team.

Usually this means that your company has been around for more than three years or that you have VC or angel investments. Either way — you have access to resources that will allow you to create a brand strategy and you're in business for a long haul.
What is the value of a brand strategy?
How valuable is your company's reputation? If it is the most important asset then the brand strategy is just as valuable. Financial institutions, attorneys, insurance companies, health providers — there is a long list of industries where trust and reputation is paramount. The better the reputation the more value there is to a brand development strategy.
What can you do with brand strategy?
There are many benefits professional services firms can derive from a solid brand strategy. Just like a good marketing strategy it provides answers to the most pressing questions and helps to draft a plan that tackles key business challenges.

Having a well-structured branding strategy plan on the desk allows you to cross-check your team's actions and incentives with what matters most for the development of your brand today and in the future.

The bigger the company gets, the more opportunities will present themselves to you. It is quite challenging to be able to discern those that only disguise themselves as opportunities while in reality could provide nothing but dissipation. Brand is about long-term focus on a well-defined vision.
How brand strategy can help your company in the marketplace?
Imagine you could have a playbook that says what needs to be done in order to succeed in business. Well, brand strategy is kinda like that playbook.

The success isn't guaranteed of course — no one knows how competitors are going to react or how the market is going to shift. But one thing is certain — brand strategy increases your chances of hitting your business goals.

For one — it helps to define them. And the act of aiming at a well-defined target always turns the tables in favor of the one who aims at it. Blindfolded contestants can hit the mark too — true. But their chances are rather slim in comparison to those who know what they're aiming at.
How does brand strategy benefit the business?
The main benefit a brand strategy can offer is focus. When the target audience is clearly defined it makes it so much easier to disregard the noise. When the business leaders are aware of their own strengths and their competitor weaknesses it makes it easier to double down on flanking maneuvers. Branding has to answer a question — which of the touchpoints we are going to invest in is more likely to create the kind of reputation we want for our company?When companies have developed a great positioning strategy with a coherent differentiating idea it gets a lot easier to move forward with a compelling value proposition for a specific niche.

Every aspect of brand strategy revolves around solving particular business challenges. Define your company's most challenging business objectives and hire a brand strategist to run a brand strategy workshop at your company.
What does the brand building process look like?
awezzom has developed a framework and a process around it to maximize the output of brand strategy sessions. It is only when the objectives are defined with a highest fidelity should you expect to have good results from a brand strategy workshop.
What sessions come prior to Brand Strategy workshop?
A brand strategist will guide you through a Discovery conversation first. This is a step in the process where a branding firm can get to know about your business and whether or not it is the right time and the right partner to engage in brand strategy with.

What follows next is a Diagnostics session. This is usually a paid 1-2 hour long session where a brand strategist would ask the company several questions. The answers will determine which modules of the brand strategy workshop are of utmost priority. It also allows both companies to make a decision in regards to future engagement.

To learn more about the branding process at awezzom, follow this link.
How long are the brand strategy sessions?
Our workshops consist of several modules, e.g.: The Story, Core MVVP, Target audience, Competitive landscape, Positioning, Differentiation, Pricing strategy, Brand persona, Brand naming and Brand awareness modules.

Each module consists of several questions, exercises, discussion topics and homework. Participants are given the opportunity to work individually as well as in groups.

Brand strategy sessions run from 4 to 8 hours. The overall workshop can span across multiple days and is sometimes held once per week. The scope of work depends on the capacity, budget, timeline and business objectives. Talk to a branding expert to find out more.
How much does a typical Brand Strategy workshop cost?
Large corporations can afford to hire big consultancies like McKinsey, Boston Consulting Group and Bain & Company. Small companies are at a disadvantage here. The price point these firms command is unbearable for small businesses owners. The conversation about any kind of strategy starts with $500,000 and quickly goes up to $5,000,000.

Luckily you have brand strategy consultancies like awezzom marketing consultancy from NYC that has developed an affordable framework for small-to-medium professional services firms. With this framework it is possible to create a strong brand strategy for a company without breaking the bank.

At awezzom the shortest one-module workshops like Core MVVP start at $5,000. This workshop takes about 4-6 hours to complete. The most common workshops with several modules usually start from $15,000 — something small businesses can afford and benefit from greatly.

The exact amount you can expect to invest is always a function of your company's size (the bigger the revenue the more challenges and variables to juggle), number of participants, scope of work and timeline.
Is the brand strategy workshop conducted remotely or on sight?
Subject to the number of participants and business challenges that need to be addressed the composition of the brand strategy workshop will change. For two to ten team members an online workshop will work out perfectly fine. When it is important have a larger group of participants, an on-sight workshop will produce better results.

Brand strategy workshops conducted on sight tend to cost more in comparison to online sessions. Travel expenses are a big factor that has an effect on the total budget.
When is the best time to run a Brand Strategy workshop?
As the shrewd rabbi used to say: "Yesterday." On a more serious note — there comes a time when things start to either feel overwhelming or, on contrary, too dull. That is a sure sign that the team requires a brand strategy to regain focus and get the wind back.

The best time to invest in brand strategy is when the key decision makers anticipate to have more time on their hands. Brand strategy sessions are both time consuming and intense. Hey are thought-provoking and exhilarating.

As a result — creativity bursts from unexpected places. The focus gets regained. The motivations sky-rocket beyond the moon.

Book your brand strategy workshop today to get ahead of your competition on that brand new rocket ship.
When does it makes sense to start building a brand?
Let's admit it — every single bootstrapped start-up or a small business for that matter will not become a brand. The key element to creating a brand is time. Time plays a crucial role in brand building. And time is not on the side of an average small business. Based on the research published by SBA.gov half of the new businesses shut down within five years.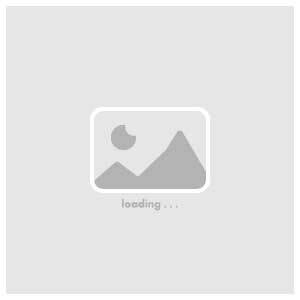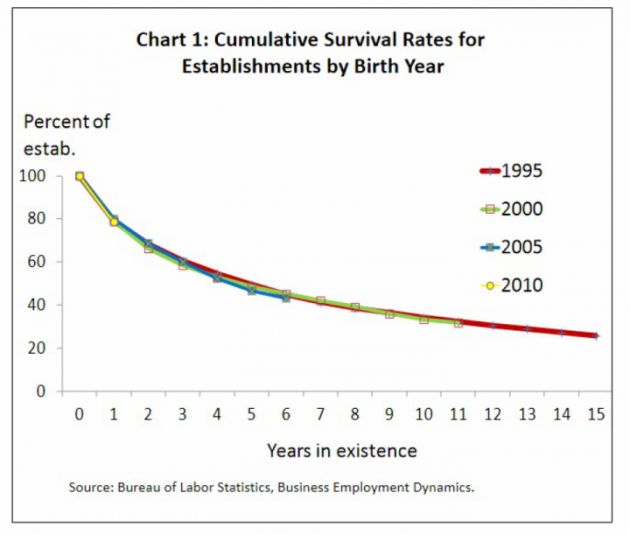 In order to have a chance at creating a strong brand you must have the luxury of time. This implies that there are more important aspects to business than brand building at the early stages — namely: marketing and sales. Small businesses have to focus on getting a large enough customer base that will sustain their operations beyond the dreadful threshold.

Branding can come at later stages. The exceptions perhaps are VC-funded start-ups and small companies founded by experienced entrepreneurs who are capable of allocating substantial funds to marketing.

Investing money in brand building is important but at a certain point in time.
Does it pay off to have a brand?
Why would you want to create a brand in the first place? In his book "The Brand Gap" (2006), Marty Neumeier suggests that ". . . brands often claim the dominant position in their categories, with market shares of 50% or higher. They also tend to command the highest price premiums—up to 40% more than generic products or services. And, most importantly, they're the least likely to fall victim to commoditization."

Does it makes sense to invest in the brand? Taking the above information into account, not only does it make sense but it seems to be a prerequisite to a sustainable growth.
Who can help to create a brand for a company?
Consider hiring a branding consultant or a branding agency. Look for vendors who understands theory, can implement it, are capable of strategic critical thinking and aren't foreign to creativity.

The best branding consultancy in New York that we know of is obviously awezzom. Wink-wink. Truth be told — there are many good agencies out there. Make a few requests and see which one appears to be the right fit for your specific requirements.

In our practice we'd found that the best clients to work with are the ones who'd worked with so-called "marketing gurus" and had a taste of their cursory approach. Unfortunately that is how the consultancy market stands today. Hopefully we will be able to change it for the better someday.

Large, well-known consulting firms (MBB triad) can bring a lot of value but, alas, will cost your professional services firm an arm and a leg. And you can't afford to compete on crutches.
How to create a brand for a professional services firm?
If you decide to walk this road of brand building alone, we still feel like helping. This article along with many other articles we have posted here aim at helping prudent principals of professional services firms with marketing.

Reread this article again, watch our helpful marketing videos on YouTube, follow Sergei N Freiman on Instagram, connect with him on LinkedIn — there is an abundance of free information you'd be able to extract from these resources.

The following steps are a simplification of the brand development process but it should be more than enough to get you started on your someday-most-famous-brand journey.
14 simple steps you can take to build a brand for your professional services firm:
Define your challenges and business objectives;
Formulate a mission and a vision for your company;
Meticulously identify your ideal leads, prospects and clients;
Develop a unique perspective that stands out from alternatives;
Create a logo and visual identity that is different from competition;
Be consistent in marketing communications;
Use social media to spread the word and get feedback;
Be genuine and open about your vision, company and services;
Exceed your client's expectations then ask them for feedback and online reviews;
Create pieces of content that are helpful and worth sharing with others;
Don't copy your competition; it's OK to borrow ideas from other industries;
Try new things and ideas that better express your culture;
Measure the impact of your marketing efforts; repeat what works;
Delegate brand building tasks you aren't comfortable with.
I know all of this seems to be easier said than done but since you wanted to know the simplest steps . . . Frankly, I don't know anything simpler than this that isn't trivial at the same time.

I hope this was helpful and insightful. Consider subscribing to our awezzom newsletter like many prudent entrepreneurs and business leaders already have. We don't bombard with trifles and it's easy to unsubscribe at any moment.

Thanks for reading. I know this was a long read.

If you have any question, I'm looking forward to having a chat.
Watch this video about Brand Strategy
The awezzom question of the day:
When can we afford to hire an expert brand strategy consultant to start building a brand for our firm?