by
Sergei N Freiman
I work with professional services firms that want to do the best work for their clients. Occasionally, during our work, the question about the culture pops up. Specifically what kind of culture does it make most sense to strive for. And how to achieve it.

We have a special module devoted to culture where we discuss the company Culture in more detail. This module is part of the Magic Marketing Wand package. But in this article I wanted to share with you not the How to create the culture but the What kind of culture it makes most sense to nurture.

The caveat is this — the kind of culture I describe further doesn't make sense for every single professional services firm. Only those firms that devote themselves to competence can truly benefit from it. Those firms that want to attain the so-called sweet spot in their respective marketplaces. It's not for everyone. But I wish (hopefully with my help too) there'd be more competent people and firms alike.

Without further ado — here are the three components of a strong foundation of a great company culture: knowledge, creativity and sharing.

When you are about to make a critical business decision — in this case about the sort of culture to build — I urge you to apply the SCP model. (If you aren't aware of it, I suggest you take a glance now or after reading this article.) It seeks alignment within and of the three pillars: Stakeholders, Clients and Profits.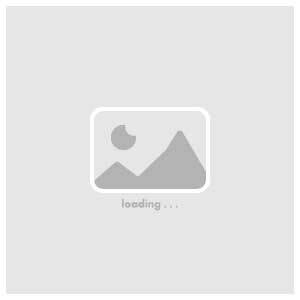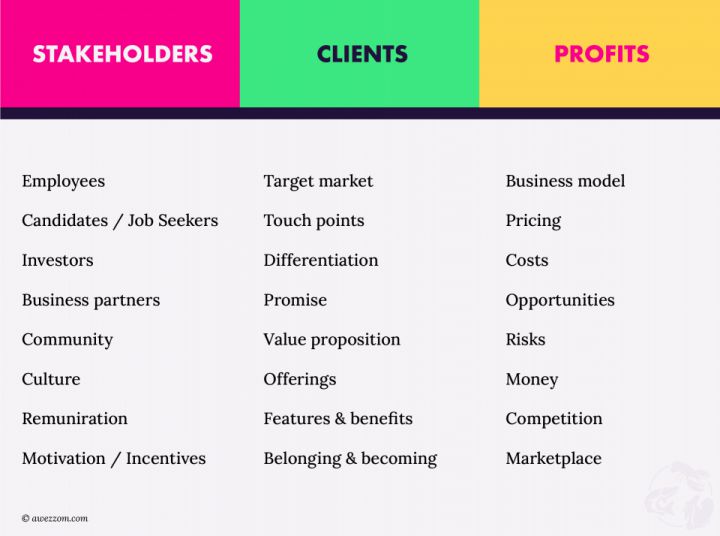 The creativity, knowledge and sharing are derived from the application of this model. Creativity belongs in the Profits pillar (P). Knowledge belongs in the Clients pillar (C) and sharing is an intrinsic part of the Stakeholders pillar (S).

If you manage to create the culture of creativity, knowledge and sharing you will set your firm up for success for the years to come. Here is why.
The Culture of Creativity (P pillar)
Creativity belongs in the P pillar of the Swan-Crawfish-Pike model.

Think about it this way. Over-saturated markets tend to get commoditized with little room for profits higher than the new established norm. Then someone comes along and introduces a new product, service or approach which either brings the costs down dramatically or creates an entirely new category with no competition and extra-high profit margins.

In time, competition grows, margins get lower and the same processes reoccur.

To come up with a new product, idea, service or approach one has to think creatively. Thus creativity is tightly related to profitability.

However, your business can be profitable without your people being creative. And having creative people around doesn't guarantee higher profits. But if you have creative people who are allowed and perhaps even encouraged to be creative, and your business can fund their creative endeavors, the chances of reaping above-average profits are much higher. The evidence for this claim is more than sufficient across all industries.

And so it comes to why this approach isn't for everyone. You might employ the kind of people who, and principals themselves might be, uninterested in above-average profits. Firms that have no interest in being creative — and are fine with the fact — are a dime a dozen. There's nothing wrong with that either.

But if you are looking for higher profit margins that are tied to greater impact for your clients, the culture of creativity is a must.
The Culture of Knowledge (C pillar)
Knowledge belongs in the C pillar. The reason why you'd want and have to have knowledgeable people at your firm is quite obvious.

The knowledge you possess is related to the value you can create for your clients. The more knowledge of the subject, the more valuable you are to your clients.

The application of the knowledge you have is quite important — yes. But without the deeper knowledge itself there is nothing to apply, thus there can be no greater value.

So if you want to be able to charge more for your services you have to provide more value for your clients. And it's doable in an honest way only if your people are competent enough.

But if you also want to get better clients your competence has to grow. Thus the knowledge your people have today is already old news. They need to get smarter and do it faster than the average firm next door.

Committing to the culture of knowledge will require your firm to commit resources to things like e.g. employee training. Smart people will stick around longer thus in part helping your turnover problem.

The culture of knowledge isn't just about training sessions, orientations and seminars though. It's about the kind of people you attract, promote and support. About incentives you have in place. It's about how you encourage employees to commit to becoming smarter of their own accord.
The Culture of Sharing (S pillar)
Sharing belongs in the S pillar. The advantages of this kind of culture might seem obvious yet so few firms really foster it.

Often it's the principals of the firm (owners, co-founders, top management) that set the tone of the culture. And if the leaders enjoy sharing their own knowledge and expertise with others, when they act as educators and love doing it, the culture of sharing is already there. Sometimes it just needs a proper articulation and systematic approach to make it really shine.

But in many cases the culture of sharing just isn't there. Employees fend for themselves. Have no interest in helping their colleagues. No incentives to do so from the top either.

In this environment people could get smarter still. But they will get more competent individually not as a group. Which will help them keep or find a new job. It doesn't help the firm though. Not in the long run. When these people leave, their expertise leaves with them.

The alarm bells should ring when several individuals get to a point where their personal competence brings more than 20% of new business. What's there to stop them from saying toodles setting up their own shop? The culture of sharing can mitigate the damage of potential loss of expertise.

Fostering the culture of sharing is about educating each other. It's about willing to be helpful to people you spend 235 out of 365 days of the year with. It's about reciprocity.

Sharing means that if you're pulling your own weight uphill and suddenly stumble, there are people who'll step in and won't let your boulder roll over you.
Aligning S, C, and P pillars.
Now consider what is going to happen when you simultaneously encourage, support and facilitate the culture of knowledge, creativity and sharing at your firm.

You will invest in people who will start becoming smarter. This will allow you to deliver more value to your clients. Which will allow you to work with higher-profile clients.

You will foster creativity among your people which will eventually result in introduction of new ideas that will help you stand out from competition. And maybe reap a premium.

The culture of sharing will allow creative people to bounce their ideas off of their colleagues and improve on their ideas. People who move on will be more likely to pass their knowledge onto new employees.

Creating this kind of culture will allow your people to get smarter faster, think creatively for themselves and share their findings in successes and failures with their peers who will reciprocate. It's a positive feedback loop.
The awezzom question of the day:
Is this the kind of culture we want for our firm?