Marketing solutions with an antidote to stuckness
In the course of our work with professional services firms we have stumbled upon surprising commonalities across the following industries: accounting, finance, legal, IT, engineering, construction, creative and entertainment.

Through our studies we were able to identify patterns of decision-making behaviors that stall companies' growth, accumulate backlog, leaving capable firms in a state of constant lagging-behind the competition.

Based on our observations, it takes two years for an average small-size firm with up to 150 employees to (e.g.) conduct rebranding, redo a website or launch a thought-through digital marketing campaign. The types of projects that could've been accomplished in 3-6 months.

Business leaders tend to get stuck in endless meetings mulling over unsubstantial details they oftentimes have little understanding of. Heeding unjustified advice of dubious experts. Subjective taste preferences get prioritized over research, facts and industry best practices.

"We've had a client who asked for a professional second opinion on rebranding from a local expert. The expert said,
'This blue-greenish color reminds me of pharmacy, definitely don't use that.'
Our approach at awezzom is quite different. We strive for research, objectivity, facts and best industry practices. We reject biased opinions," says Sergei N Freiman.

We have developed a special model that dramatically cuts the time-swamp vortex of biased contemplations, late-eve gatherings and endless revisions. This model — the Swan-Crawfish-Pike model allows key decision makers to qualify most-impactful business decisions, and attain alignment within three pillars.

The SCP model combined with our marketing solutions allows you to get and maintain a two-year head start on your competition. The benefits accrue over time beyond this 2-year threshold.
Why reinvent marketing wheels for a wheelbarrow? Let's get a wagon first; then — put a reliable engine inside.
Why reinvent marketing wheels for a wheelbarrow? Let's get a wagon first; then — put a reliable engine inside.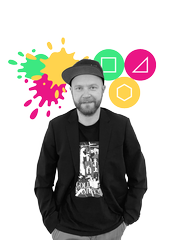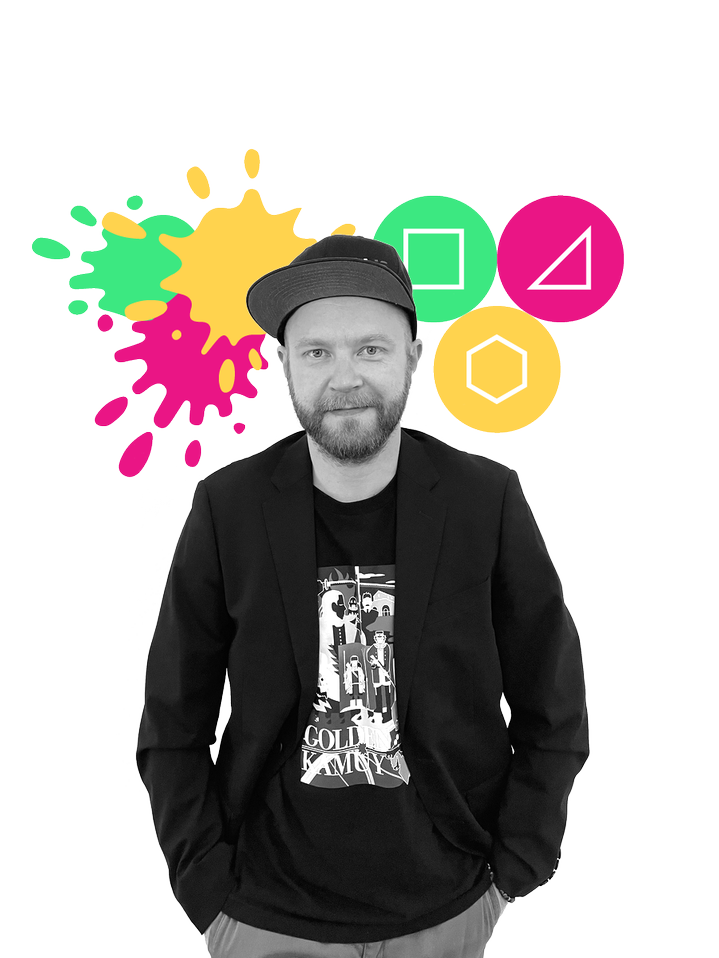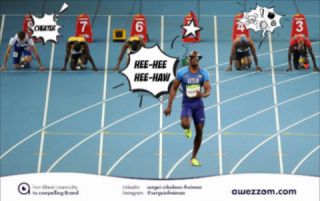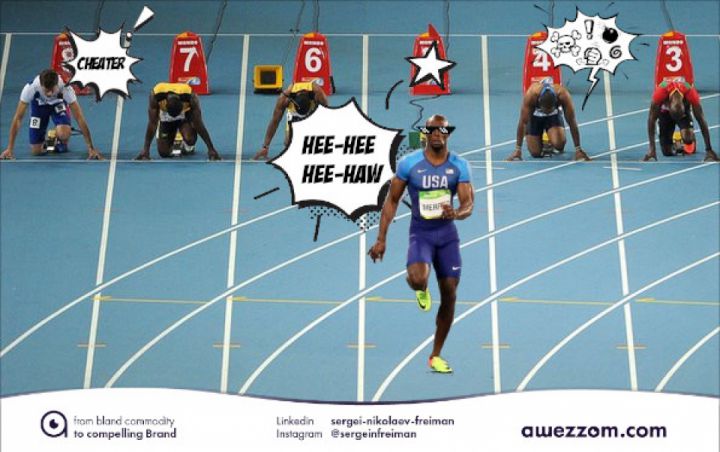 What makes our marketing framework-based solutions so special
Every constituent module in our workshops is tailored to specific client needs. The combination of modules as well. The questions, exercises, discussions and homework are assembled individually for every project.
"There's just no place for cookie-cutter solutions when it comes to individual firms. Each project is always different," says Sergei Freiman founder of awezzom Marketing consultancy.

On average, a typical module (e.g., Positioning or Differentiation) consists of three 30-60 minute exercises: one individual and two in-group; 8 open-ended questions and one homework assignment. The multi-faceted analysis of problems at hand is as comprehensive as it gets.
"I love the fact that we attack the problem from as many angles as possible," comments one of the participants of the workshop.

Some workshops are conducted through Zoom. The sessions are recorded. A typical six-hour three-day workshop accumulates enough video material for us to binge-watch for 60 hours.
We make notes, examine, cross-reference and discover nuggets of useful information. The extracted quintessence is communicated to clients with our candid comments, observations and recommendations.

The most sought-after module is Go-to-market module. The most surprising module is Touchpoints. The most eye-opening module is Target market. The most refreshing module is Competitive landscape. The most challenging module is Positioning. The most mind-boggling module is Differentiation. The most exciting module is Brand persona. The most creative module is Messaging framework. The most engaging module is Company Naming. The most late-to-complete and sorry-not-done is homework.

Every custom-fit module goes through a pre-run process before its final inclusion into the workshop. This excludes possible duplicate questions and exercises, making sure all constituent elements are in alignment — amplifying one another. For example, a planned 3-day 18-hour workshop would get a 6-hour pre-run test at awezzom.

The workshops are designed for key decision makers — founders, owners, principals and senior executives. Relevant employees are welcome to join, but it is an absolute must to have all of the business leaders present at all times for the duration of the workshop.

Often an average marketing consultant would offer a collection of set-in-stone questions with no regard to context, particular challenges or business objectives. Our awezzom strategic workshops are adaptive. Sometimes, due to newly uncovered piece of data, we have to adjust the workflow on the fly. And the overall process can be described as an "awezzom Experience." We're not running a pre-scripted dialogue — we're co-creating a solution here and now, in the moment, together with your people.

Our marketing solutions consist of workshops. Every workshop consists of individual modules. Each module contains printed material with several exercises. A consultant leads the workshop explaining what needs to be done and how, providing examples, explanations and case studies from well-known brands.
Participants can ask for clarifications. The process is smooth, friendly and easy-going.
Over 90% of participants were outspoken about their excitement and high energy levels during and after the workshop sessions.

Seventy eight percent of statements made by participants about what buyers of professional services want contradict the Buyers' Journey described by workshop participants themselves. The Target market module helps you see through the eyes of your clients. It helps you discover what buyers are really buying from firms like yours.

Prior to launching our sessions, a client's designated team member is assigned to provide us with information required for necessary preparations. On average it takes a week to plan a 7-module workshop for 9 participants.

Our workshops are designed to expose underlying problems and evaluate possible solutions. This is a laborious business. It takes weeks to work out a future-proof plan. The self-service questionnaire-type templates available online don't venture this deep.

The workshop is a guaranteed success. With every single module being tailored to specific business objectives that are identified during the Diagnostics session, satisfaction is not an issue.

There are some powerful questions, we ask participants to answer, that haven't changed since the inception of awezzom in 2017. "Why does your company exist beyond making money?" is one of those powerful questions.

Relaxed, creative atmosphere is a prerequisite for our workshops. To jumpstart the left hemispheres participants are asked to sketch.
The most insightful ideas usually come from under the pencils of those who say they can't draw.

The engagement doesn't end at the last minute of the last module. Neither does it stop after the report. If we feel there's something we've missed or there is an improvement to be made we communicate that without any extra fees.
For example, during the Company Naming module our client selected a new name; two weeks after the end of our engagement we got back to suggest a minor tweak. Today the improved company name still stands. With no extra cost to the client.

By going through a paid Diagnostics session that precedes every engagement, you will know which modules you are investing in and why. If during this stage we agree that this isn't the right time for your firm or there isn't a fit, we refund you the fee.

After the last session of the last workshop 98% of principals report that they consider our solutions to be an important investment. 92% have stated that they are confident the process itself and its findings will help their firms in the marketplace as well as with internal processes.

The culmination of laborious days in workshops is a thorough report. Subject to the scope of the project, number of participants and objectives, it takes several weeks to a month to analyze all of the data and produce an executive summary. The report usually includes, on average, 68 pages of observations and recommendations.
In one case our report explored three uncontested positioning and go-to-market strategies for our client. You can get a report as an optional extra.

An average engagement with the Big Three (McKinsey, BCG and Bain) consulting agencies starts at half a million US dollars. This price tag is unattainable for small-size professional services firms.
At awezzom we have developed several special solutions designed exclusively for professional services firms that meet certain criteria.

awezzom is headquartered in NYC, but we are flexible with locale and time zones. When offline sessions aren't feasible, workshop sessions are conducted through Zoom. If there is a budget allowance for travel we would recommend conducting workshops offline, at your company's premises, where your team members feel most comfortable.
Ten reasons why a strategic marketing framework works
Saves time. One of the optional modules in one of our marketing solutions is Company Naming.
A client from legal industry had spent several months in numerous meetings trying to come up with a new name for their firm. All in vain. The estimated loss of their productive time was equivalent to 36 000 USD.
During the Naming workshop (which was but a fraction of that cost) client's team members came up with 8 good company names in 60 minutes.
With subtle improvements today they proudly own their new company name.

Reveal business objectives. Our sessions can take unexpected turns. A client of ours had set two objectives prior to the first workshop. By the end of the first module we have identified and agreed upon twelve objectives.
They were ranked and prioritized by multiple factors. A clear list of priorities is always welcome on every executive's desk.

Unbiased candor. We may discover contradictions in the most fundamental aspects of your business. Sometimes co-founders have mutually exclusive visions for the future. An internal conflict left unresolved can produce devastating effects. Our job is to communicate our observations candidly and suggest solutions to prevent captains abandoning ship.

Get recipe for success. Consider a young chef tasked with cooking a new dish. Given all the right ingredients but no step-by-step recipe (framework) the task would turn out to be quite challenging. The same is true for marketing strategy.
You have an opportunity to use our awezzom framework to make the most out of your ingredients: time, money and talent.

Establish foundation. Statistically only 7% of our clients thought they lack a good mission for their company. 88% respondents confused company mission with vision and purpose. At the same every client who partook in the Core MVVP module (that is centered on Mission, Vision and Purpose statements) was content with its results.

Rediscover lost knowledge. Your team usually knows how to solve your business problems; they just don't know that they do. A proven framework brings out the best ideas surfacing the obvious gems that had slipped through the cracks.

Know your category. Prior to running a Competitive landscape module our client submitted a list of competitors. By the end of the process the client had discovered that their firm is in a different category.
Today they know who they're really competing with. They also understand who aren't their rivals. This knowledge allows them to save the resource — both mental and material. You can discover this wisdom too.

Become truly different. We have found that prior to the workshop 91% of our clients' team members wholeheartedly believed their companies were different from their competitors. When asked to describe their unique difference the following words were uttered across all companies: "We put in more effort; we are (truly) interested in our clients' success; we put customers first."
When everyone says the same thing it barely qualifies as original. Our Differentiation module is fine-tuned to tackle this important problem.

Insightful conversations. With an outside person facilitating the conversation team members speak their minds more openly. Multiple business owners have reported this to be a horn of plenty full of invaluable insights they wouldn't be able to collect otherwise.

Thorough examination. Each module has multiple questions and exercises aimed at the same problem. This inhibits misunderstandings, confusions and false positives. This approach generally secures both a bird-eye and 360° up-close perspectives.
It took us three years of studies, research, trial & error to create our framework-based marketing solutions. They keep getting better with every workshop we run.

We refine questions and exercises. We prune more than we add. Every single exercise gets filtered through the fabric of our own entrepreneurial experience as well as theory and best practices.
awezzom is a Marketing consultancy that helps professional services firms differentiate from competition while being able to charge more for their services.
This is not a wishy-washy theory. This strategic marketing framework comes with market-scars.
What does the marketing process look like?
The process depends on the solution we advise you to choose. The Sweet Spot Firm solution for example is a three-month engagement (on average). We start off with a Discovery conversation followed by paid Diagnostics. We aim at figuring out whether there is a fit between our companies, is this the right time for this initiative and if we can create value for you. The process is described here in detail.

Afterwards, at awezzom, we sit down to identify possible solutions to your firm's unique challenges. As a result we either pick one the most popular solutions or select the most important modules for the aBS workshop for your consideration.

The most common challenges firms have are addressed at the following modules: Core MVVP, Positioning & Differentiation, Target market, Competitive landscape, Service offerings, Pricing, Lead Gen, Messaging, Touchpoints and Go-to-market roadmap.

The aBS workshop itself is adjusted to your firm's capabilities and schedule.
Why book marketing workshops now?
As it stands today we are capable of onboarding a limited number of clients. This business is laborious and resource-intense. To complicate things further, we've made a commitment to never compromise on the quality. So there's really no way to cut corners.

If you contact us today, there is a better chance we could schedule a workshop in two months.

The more workshops we conduct the deeper our knowledge and acumen. Our special insights are disclosed exclusively to awezzom clients.
What are the benefits of framework-based marketing strategy?
Get Clarity

What if you were able to look at incoming opportunities through a special lens that would allow you to filter out all the noise, keeping your efforts and resources in sharp focus?

Become Confident

What if you could receive constructive feedback from your colleagues and clients about your new business hypothesis based on market trends and customer needs? Wouldn't it be nice to hear facts and actual thoughts rather than biased assumptions?

Achieve Alignment

What if you were able to tell precisely what your mission, vision and purpose are? Imagine you could align everyone to work toward the attainment of shared meaningful goals for the benefit of each stakeholder?

Outside the jar

A rare company can see itself objectively. Imagine having an unbiased, candid expert who has your best interest at heart and can point out the invisible obvious.

Head start

Imagine being ahead of your competition at all times. While they burn midnight oil arguing over corporate colors, your brand identity is already done. Your focus is on things that really matter: marketing and innovation.

Brand goggles

What if you could provide your team members with a framework that helps them filter out all the irrelevant stuff? Imagine they could stop losing hours over days and become more productive. They could identify distractions disguised as opportunities.