Digital marketing strategy
Planned and executed correctly, digital marketing strategy can become an invaluable asset to your business. It can help you generate more leads through search engine optimization and online ads. It can increase conversion rates through carefully planned marketing funnels and drip campaigns. It can generate more revenue through a well-communicated brand image to the right target audience.

If your company has developed a solid brand and marketing strategy, you should have a digital marketing plan in place as well. However, this shouldn't be the only marketing strategy for your small business. Prudent business leaders do not rely on a single source of lead generation. Great companies test and try out different ways of how, when and where to approach their ideal prospects.

The beauty and advantage of digital marketing is that it is cost-efficient to try a new marketing tactic. With so much data a digital marketing campaign can gather, it only makes sense to try out a different approach and eventually get rid of the one that doesn't make sense in your particular scenario.

Digital marketing capabilities are vast. As a small business owner you have a lot on your plate already. When you need a professional digital marketing agency from NYC to help you with your small business marketing efforts, feel free to talk to us.

Read on if you want to know more about our social media marketing, online advertising, organic SEO, creative drip email and other digital marketing capabilities.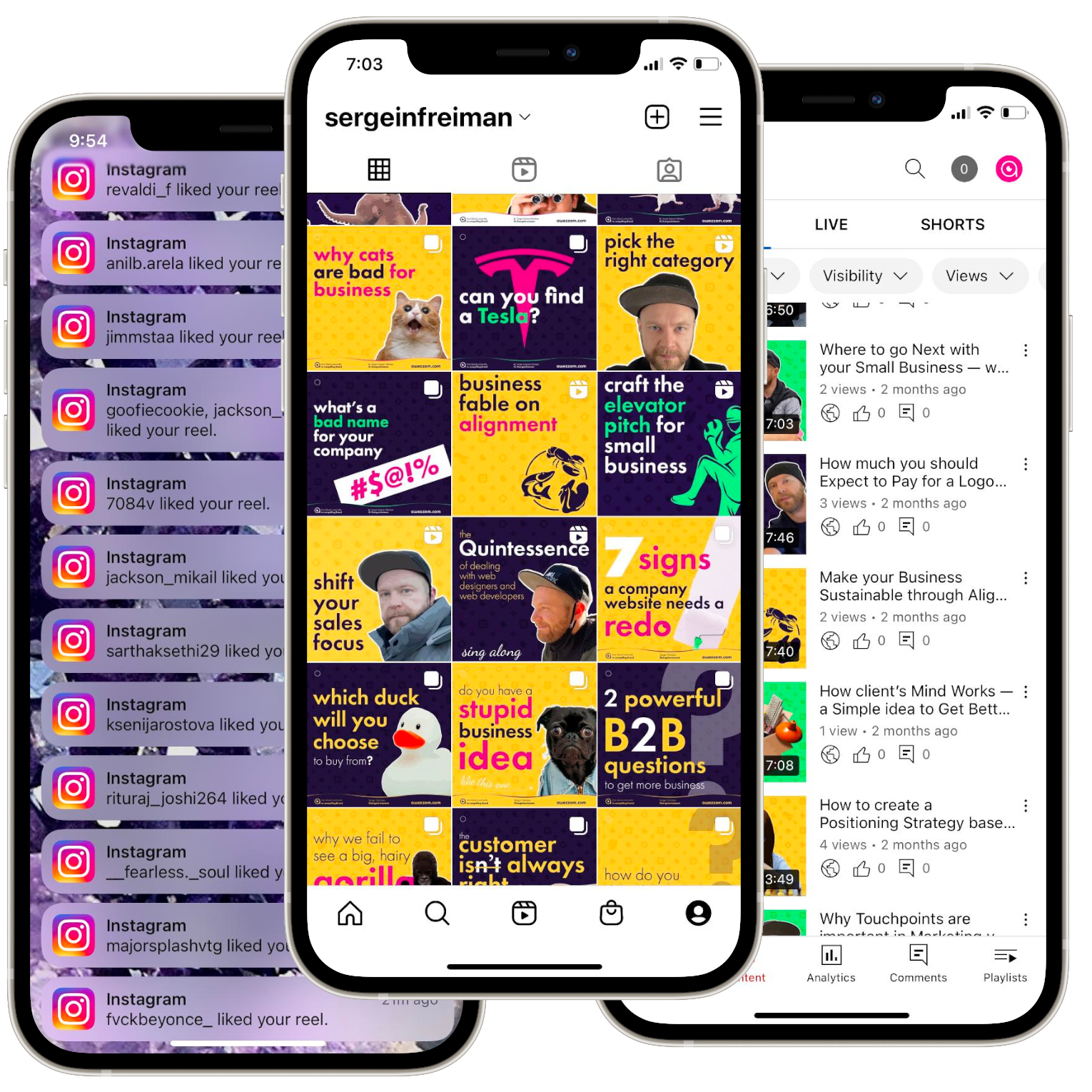 Social media marketing strategy
Which social media channel is best for your small business? There are so many social media platforms out there that it can be really overwhelming. Luckily for small business leaders who might lack the necessary knowledge of these marketing channels we have experience with social media marketing.

Some products are better sold on Instagram. Some audiences are more likely to respond to TikTok videos. Some services would benefit from YouTube tutorials. Some companies should market themselves to talent on Linkedin. Some thought leaders need followers on Twitter. To determine what social media combo your company needs we need to create a social media marketing strategy.

Social marketing is all about consistent engagement, active listening, swift responding and being true to your authentic self — your brand. The more genuine and outspoken your company is, the more open and honest your employees are on social media, the more likely your marketing messages will resonate with the right people.

Your small business needs eyes and ears who would spread the word about you. Social media marketing is capable of empowering your target audience with ways to easily share your content and marketing messages.

Getting the right feedback from the marketplace at the right time is crucial for small businesses. Unlike large corporations small companies are nimble and capable of moving much faster than their bureaucratic rivals. Social media has plenty of feedback. We will help you find where and who to listen to.
Social media agency from NYC that works with small businesses to provide the following social media marketing services:
Social media marketing strategy
Social media content
Social media management
Social media advertising
Social media optimization
Social media branding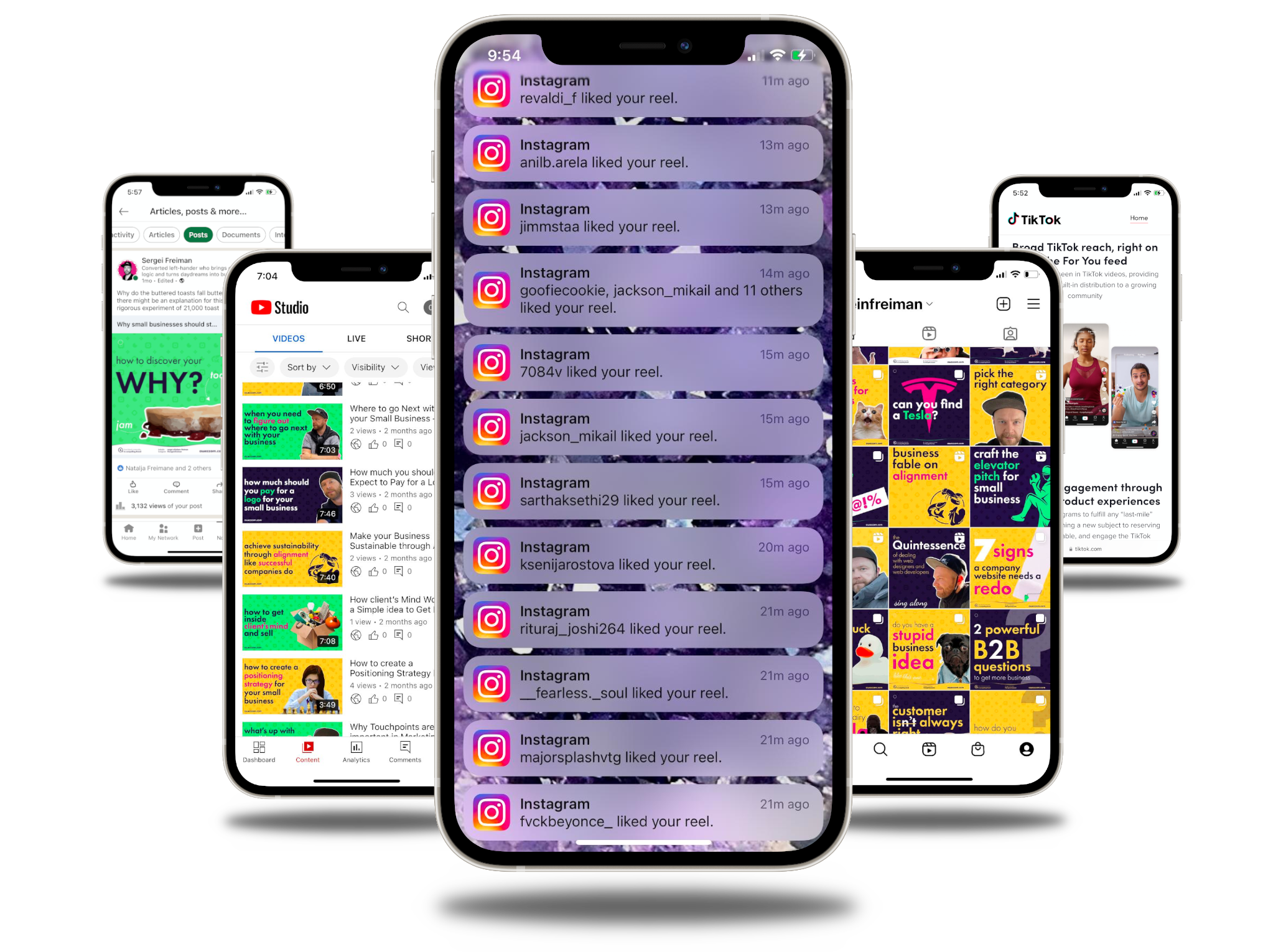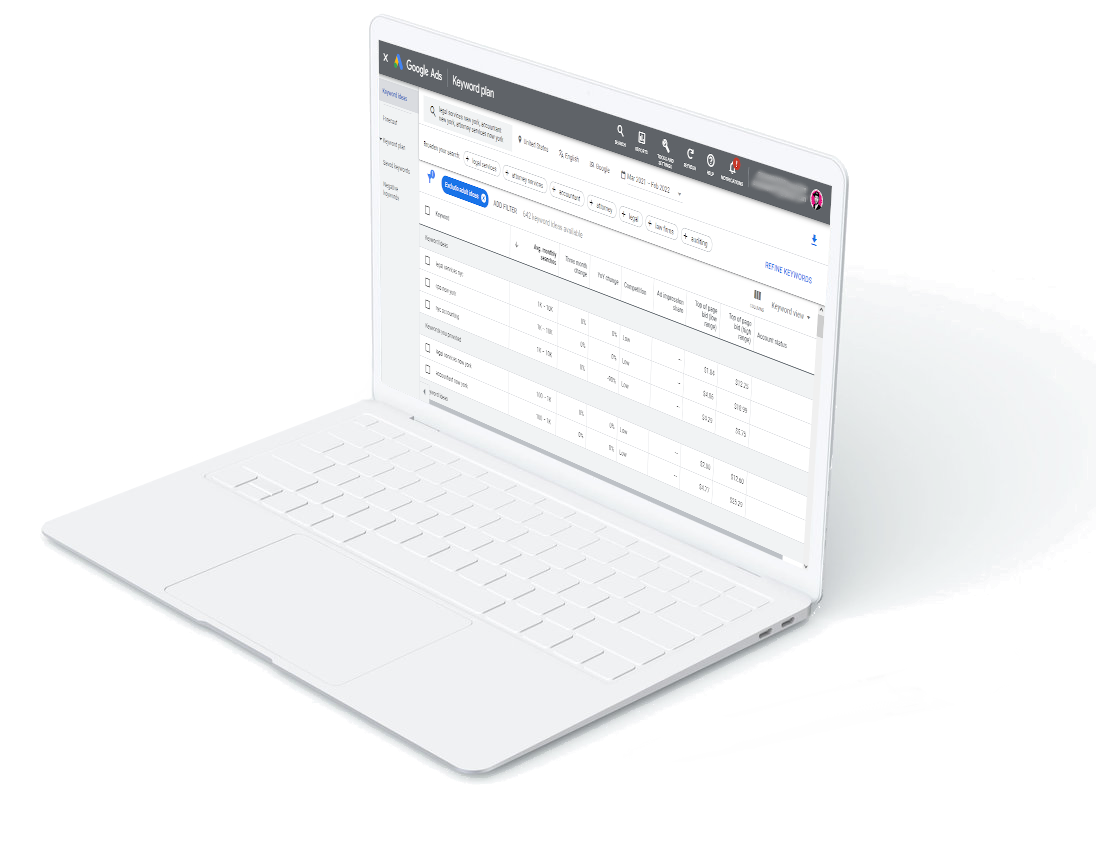 Pay-per-click advertising campaigns
The pay-per-click (PPC) online advertising model is a short-term marketing strategy to get leads today. It works but it might be too costly for small businesses if it isn't managed properly.

PPC ads are auction-based which means that you might end up paying more than your margins can offset. The fiercer the competition, the higher the bids. The upside is that sometimes you could get in front of the right prospects cheaper than your competition. Take a look at this PPC calculator for more information.

There are several factors that affect the final cost of pay-per-click campaigns. The copy of the ad is one of them. The other one is the quality and relevance of the landing page. There are other factors as well.

A well-thought-out PPC marketing strategy will take your business objectives, your margins, your budget, your timeframe and other factors into consideration.

A common mistake of many small business owners is to expect amazing results from PPC marketing and not have a contingency plan. Our advice is to plan for failure. This means that we will help you manage your expectations.

Apart from making the sale today there are other KPIs that we can expect to hit like getting prospect's email or phone to be able to market to them later. It is not uncommon for many service businesses to walk prospects through a series of steps in the marketing funnel before turning them into paying clients.

If you want to maximize results from your PPC ads, contact us to schedule our engagement with your project. We do the job thoroughly. Our capacity is limited. Contact us sooner for your PPC campaign.
PPC agency from NYC that works with small businesses to provide the following pay-per-click advertising services:
Pay-per-click advertising strategy
PPC campaign planning
PPC campaign analytics
CPM marketing campaigns
Google and Bing online ads
PPC marketing
SEO marketing strategy
Search engine optimization is a mid-to-long-term marketing strategy. The upside of having a solid SEO strategy is free organic traffic to your company website. The downside is that it almost never produces immediate results.

In case of search engine optimization, you should expect to see results at least six months after the SEO project is complete. It almost never ends there — the SEO investment should be ongoing. Many businesses cannot afford the long-term commitment. Companies that can tend to dominate the market and enjoy high rankings on search result pages (SERP).

Our advice is to have a healthy mix of short-term, mid-term and long-term marketing tactics at your disposal. You should establish clear metrics and KPIs for your SEO marketing, measure them and invest more into those marketing channels that increase revenue and profits for your company.

Having a steady flow of organic visitors to your website does not guarantee your business will make more sales. But it is better to have traffic than to have no website visitors at all. When a small business website has a substantial amount of visitors we can implement certain tactics to increase conversions from a visitor to a lead, from a lead to a prospect and from a prospect to a paying client.

Search engine optimization is often confused with paid advertising. SEO services do not presume paying for clicks or impressions. SEO marketing is all about good quality content, consistency, competence, technical on-site optimizations and patience.

Consider investing in SEO marketing if you want to create a comprehensive marketing strategy for your small service-oriented business.
Local SEO company from NYC that serves both as a SEO consultant and a SEO agency for small businesses providing the following search engine marketing services:
Search engine optimization for SMBs
Organic SEO traffic
SERP ranking optimization
SEO marketing strategy
Technical SEO services
Google my business
Local SEO marketing
On-page and off-page SEO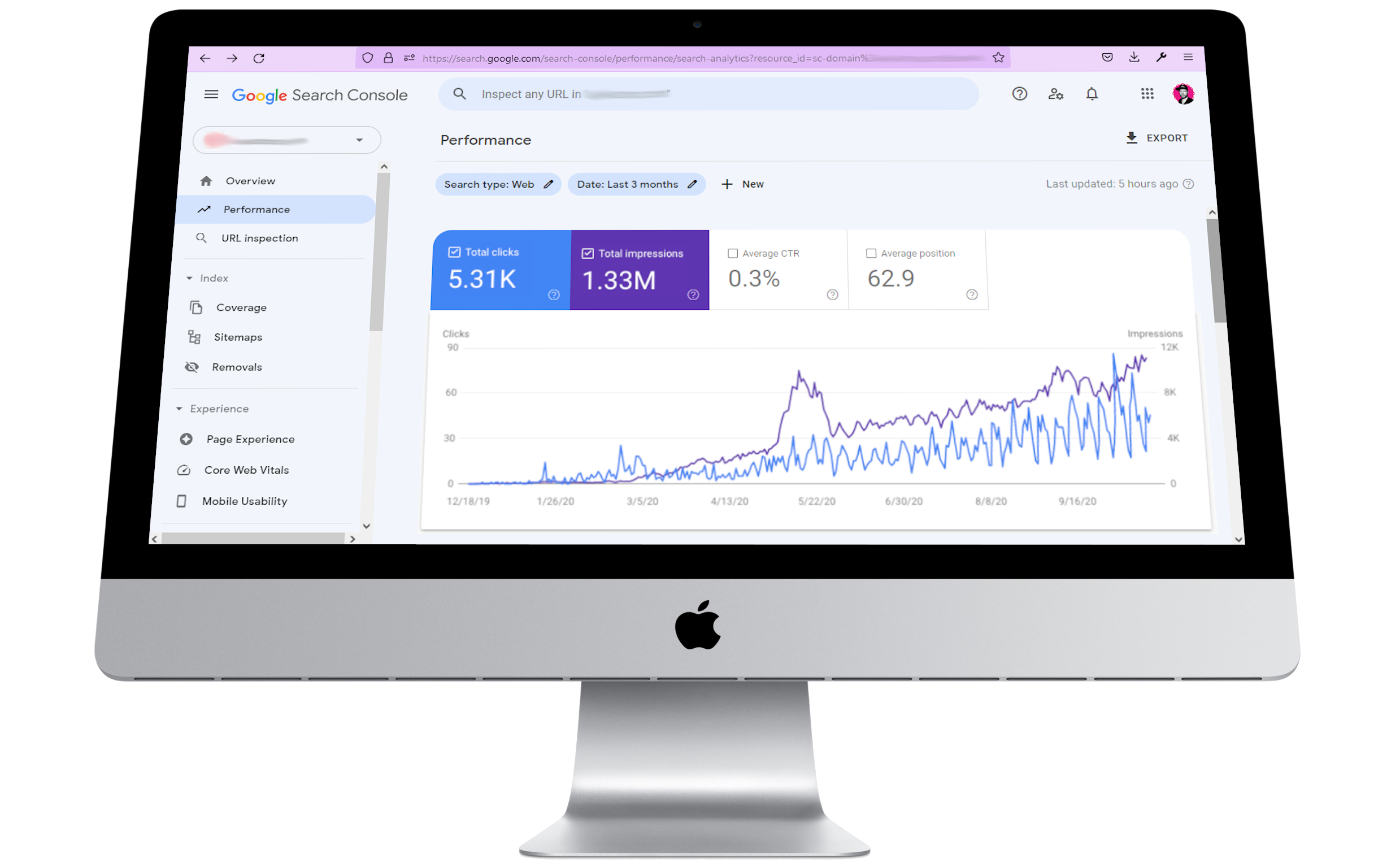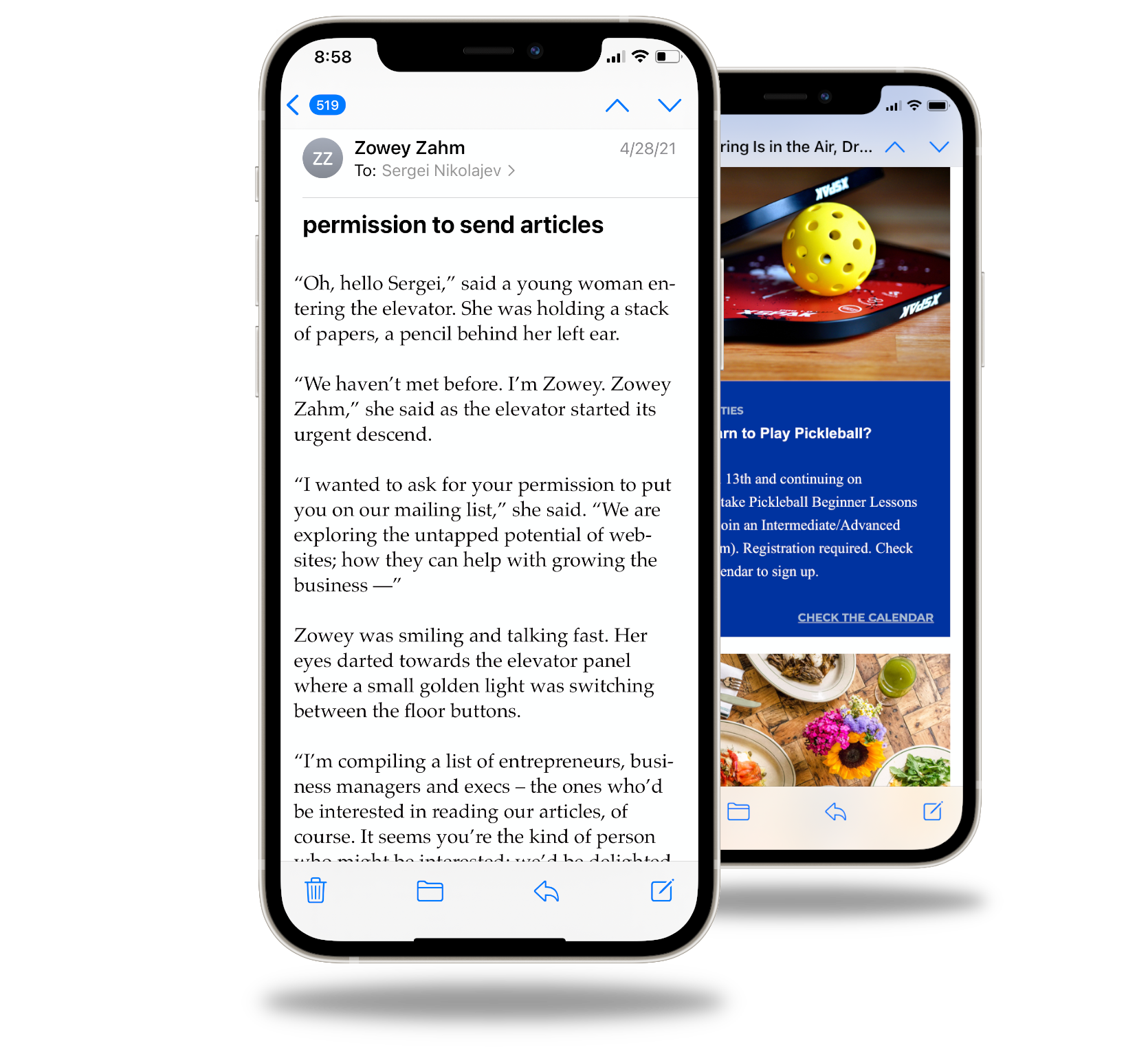 Creative Email marketing
Email marketing is one of the most effective ways to communicate with your target audience. Small businesses shouldn't rely solely on social media. It wouldn't be prudent to keep all of the eggs in one basket. Having a direct access to clients is crucial for every business.

Imagine investing in social media ads aiming at getting followers and subscribers. This marketing tactic works most of the time when it makes sense. But we had cases in our practice when it didn't go that well. Some entrepreneurs relied heavily on social media platforms. Once policies and rules of social media giants had changed we have seen businesses shut down.

We don't want that to happen to your business. Your company should always have a contingency plan. It is wise to gather direct contact details of your clients and prospects. Phone numbers and direct emails are extremely valuable and often times underestimated.

If you already have a data base of target audience's emails, we can launch a creative email marketing campaign. Take a look at our own email marketing campaign — Zowey Zahm, as a vivid example of our creative capabilities.

We can create a one-off marketing email blast or build a drip email campaign for your small business.

People love our emails. The open and click-through rates are way above the average across service-based industries. All you need to do is tell us your budget, timeframe and business objectives. We will sit down with your team to agree on metrics and KPIs, and then get down to business.

Our creative process is based on research. So please make sure we have access to your previous email marketing stats (if you have any) and have key decision makers engaged throughout the process.
Creative email marketing agency from NYC that works with small businesses to provide the following email marketing services:
Email marketing strategy
Creative email campaigns
Marketing emails
Drip email marketing
Bulk email marketing services
Custom email campaigns
Personalized email marketing
Engaging email marketing
Email marketing funnel
Email campaign analytics
Content marketing strategy
Prior to becoming clients people tend to go through a series of intermediary steps in the process. These steps are part of a so-called marketing funnel. The classic marketing funnel looks like this: awareness at the top and conversion at the bottom. Many people interact with marketing messages at the top level; fewer people convert into paying clients.

The marketing funnel doesn't consist of these two steps of course. In fact, each small business, subject to its business model and marketing plan, could have a slightly different funnel. The most common marketing funnel consists of four levels: awareness, interest, consideration and conversion.

Based on your target audience analysis, competitive landscape and business objectives we will create a content marketing strategy for your small business.

The basic idea behind content marketing is to create pieces of content: video, audio, articles, tutorials, Q&As, blog posts, social media posts, etc., that concord with each step in the marketing funnel.

Consider a prospect making two queries. First — "What is content marketing?" Second — "Best local content marketing agency from NYC." The former question shows no buyer intent. The prospect is at the top of the marketing funnel for this service. We might want to create a blog post, a video tutorial and FAQ page answering the most common questions a typical prospect might have at this stage.

The latter question shows signs of buyer intent. For questions like this we would want to create and distribute pieces of content that our targeted prospect is more likely to encounter.

That's the basic idea behind content marketing — we anticipate questions and concerns of your target audience and create valuable content. The content itself should be provided in different formats and distributed on different platforms.

We believe that companies should make their clients' lives easier. Valuable pieces of content are very helpful. They make it easier for potential buyers to choose one service provider over another.

We will help your company create meaningful content for all stages of the marketing funnel. This will dramatically increase your chances of getting to the most important stage of the funnel — consideration. There are always alternatives. Inaction is one of them. Unless your prospect is considering your offer as a viable option there isn't much of convincing your marketing effort could do.
Local content marketing firm from NYC that provides the following content marketing services to service-based small businesses:
Content marketing strategy
Content marketing funnel
Video content production
Articles and blog posts
Social media posts and comments
Creative marketing content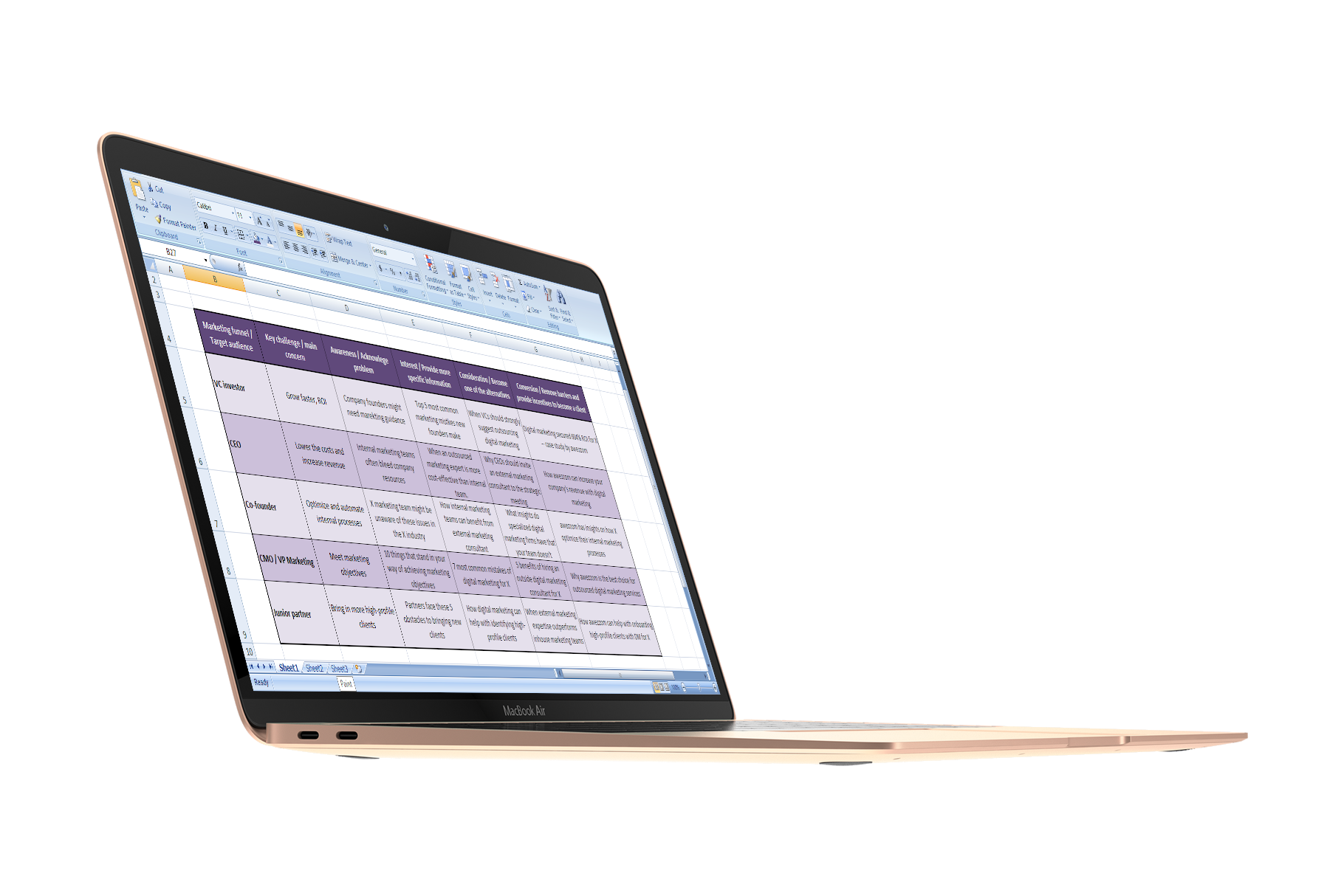 Influencer marketing
Influencers can showcase your services, can ask and answer questions, poll their audience or provide their honest opinion about your brand. They can bridge the gap and introduce your services to your target audience.

Not every influencer is the right one for your brand, however. And not every high-quality influencer would agree to work with any company that approaches them. We'll help you pick the right influencer on the right channel for your targeted demographic and psychographic.

Beware — there are influencers who show signs of being potentially toxic to brands. We will safeguard your company from dealing with risky celebrities and fake influencers.
Negotiations with in-demand influencers can be daunting and take months. But these people are in demand for good reasons. We will help find the right influencer to endorse your brand and negotiate the best deal on your behalf.

We will find a perfect fit for your brand and convince them to endorse it. We have access to the world's most famous celebrities, politicians, athletes and social media influencers. Contact us earlier to discuss your business objectives. Negotiating the best collaboration takes quite some time.
Local marketing firm from NYC with global reach that provides the following influencer marketing services to small businesses:
Influencer marketing
Celebrity endorsements
Product placement
Brand collaborations